ADA Foundation Provides Emergency Grants to Dentists Affected by Harvey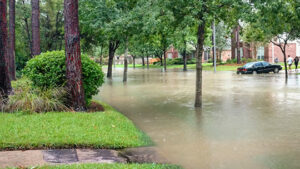 National fundraising appeal for ADAF Disaster Assistance Grants Program
CHICAGO, August 31, 2017 – In support of dentists affected by the recent devastation caused by Hurricane Harvey and the subsequent tropical storm, the ADA Foundation (ADAF) is reminding the dental community of its Emergency Disaster Grant Program, which is designed to provide immediate support of up to $2,000 to dentists for urgent personal needs including food, water, clothing, shelter, and medicine.
Any dentist affected by a disaster may apply for an Emergency Disaster Grant within 60 days of the disaster using the application available at ADAFoundation.org.
In addition, the ADAF's Emergency Disaster Grants for 501(c)(3) Organizations Providing Dental Care Following a Disaster program provides grants of up to $10,000 to nonprofit organizations that provide emergency dental care in areas affected by a disaster.
Although the exact scope of this disaster is not yet known, the ADA estimates that there are 3,850 dentists in the affected areas in Texas alone. To support the ADA Foundation in this effort to provide grant assistance to as many dentists as possible, please make a tax-deductible donation to the ADA Foundation by visiting ADAFoundation.org or by calling 312-440-2547.