Hargreaves Honored for Excellence in Dental Research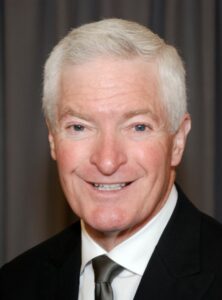 The American Association of Endodontists (AAE) has announced Journal of Endodontics Editor-in-Chief Kenneth M. Hargreaves, DDS, PhD, chair of the department of endodontics at The University of Texas Health Science Center at San Antonio (UT Health San Antonio), and professor in the school's departments of physiology, surgery and pharmacology, has been awarded the American Dental Association's (ADA) Gold Medal Award for Excellence in Dental Research. As a prolific researcher, Hargreaves' focus areas — pain management and regenerative endodontics — are changing the way endodontists treat patients and introducing cutting-edge treatments that not too long ago were not even possible, according to the AAE.
Established in 1985 and presented every 3 years, the ADA Gold Medal Award for Excellence in Dental Research honors individuals who, through basic or clinical research, have contributed to the advancement of the profession of dentistry or to major improvement in the oral health of the public. The award recipient receives a $25,000 honorarium, a gold medallion and the opportunity to serve a 3-year term as a member of the ADA's Council on Scientific Affairs. Hargreaves will also be recognized with the honor on October 18, during a ceremony at ADA 2018 in Honolulu.
"I can think of no one who more embodies the spirit of the Gold Medal Award for Excellence in Dental Research than Dr. Ken Hargreaves," says Patrick E. Taylor, DDS, MS, AAE president.  "His research contributions extend beyond endodontics and dentistry to the larger medical community. His academic influence is evident in the accomplishments of his students and will be realized for generations to come."
Throughout his distinguished career, Hargreaves has edited five textbooks, contributed to 33 textbook chapters and published nearly 400 papers, abstracts, reviews and editorials. He is also a leading researcher in regenerative endodontics, currently managing a $1.7 million multi-center clinical trial to study regeneration of pulp-dentin development in teeth with necrotic pulps and immature roots.
Hargreaves' other accolades include the AAE's Louis I. Grossman Award for research; the IADR/AADR William J. Gies Award for Best Paper of the Year in Biomaterials/Bioengineering; the Georgetown University School of Dentistry Gustav O. Kruger Lifetime Achievement Award in Dentistry; UT Health San Antonio's highest university faculty research honor, the Presidential Distinguished Senior Research Scholar Award; and two IADR Distinguished Scientist Awards, one in Pharmacology, Toxicology & Therapeutics, and the other in Pulp Biology Research.