Milk Teeth Provide Insight to Modern Health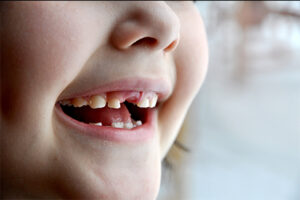 Researchers from the University of Bradford in West Yorkshire, England, report evidence from the milk teeth of ancient Anglo-Saxon children provided a more reliable indicator of the effects of diet and health than bone.
The study, "Comparing Apples and Oranges: Why Infant Bone Collagen May Not Reflect Dietary Intake in the Same Way as Dentine Collagen" published in the American Journal of Physical Anthropology, details how researchers analyzed dentine of children's skeletons from a 10th Century site in Northamptonshire, England.
Since teeth continue to grow under stress and record high nitrogen values, this evidence provides researchers with a clearer picture of what is happening to the child from before birth.
Investigators report that by analyzing dentine from the milk teeth of the children, a picture emerged of the development of the children from the third trimester of pregnancy onwards, and is a proxy indicator of the health of the mothers. Because low birth weight is shown to have an impact on the likelihood of developing conditions such as heart disease, diabetes and obesity, they looked at children of different ages to see whether those who survived the first 1,000 days from conception had different biomarkers for stress than those who died during this high-risk period.
The team believes analyzing milk teeth of modern children can help measure these values and determine the risk factors they are likely to face in later life.