NYU Dentistry to Study Tooth Enamel Formation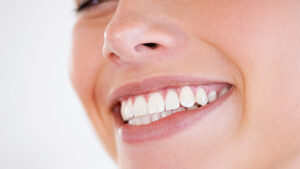 The National Institute of Dental and Craniofacial Research, part of the National Institutes of Health (NIH), has awarded a $1.4 million, 4-year grant to researchers at New York University College of Dentistry (NYU Dentistry) to identify the role of mitochondria and oxidation-reduction reactions (redox) in enamel formation.
The NIH-funded study will identify novel molecular pathways in enamel formation by linking Ca2+ homeostasis with mitochondrial function and redox. Although altered redox has been linked to diseases, such as Alzheimer's, redox changes also function as important signaling events. Currently, the roles of mitochondria and redox in signaling and metabolism during enamel formation are largely unknown, according to NYU Dentistry.
Led by Rodrigo Lacruz, PhD, MSc, associate professor of basic science and craniofacial biology at NYU Dentistry, researchers will continue to use mouse models to study the role of mitochondria and redox in enamel mineralization. "Our research seeks to develop a deeper understanding of molecular pathways in tooth enamel development and the functions of mitochondria and redox, which will help us to better understand how dental disease develops," he says.