KaVo Kerr Announces Dates and Speaker Line-up for Dental 3D University 2017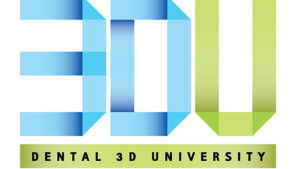 KaVo Kerr has announced that it will host its third annual Dental 3D University (3DU), featuring imaging solutions from KaVo, Instrumentarium and Gendex. 3DU offers dental professionals an educational environment dedicated to Cone Beam 3D (CBCT) solutions that will enhance their practice and put them in full control of treatment outcomes. This year, 3DU will be held September 29-30 at the Omni Frisco Hotel in Dallas, Texas.
Welcoming doctors, staff and dental students, 3DU offers attendees the opportunity to earn up to 11 CE Credits. The two-day event will cover topics such as successfully incorporating 3D into your practice and maximizing its investment, implant planning with 3D and surgical guides, reading 3D scans, and more, delivered by world-class speakers and industry experts.
"Being the go-to partner for dentists means offering more than just a stellar product. 3DU is an expression of our commitment to the dental team, wanting them to be educated and empowered to use state-of-the-art technology in delivering optimal care and outcomes," said Pankaj Jaggi, MBA, MEM, MS, senior director, marketing, for KaVo Kerr Imaging. "We are excited to present a program that will offer tips dentists can put into use right away, as well as concepts that will benefit them in long-term strategizing for the dental practice."
Visit Dental3DU.com to pre-register for the event.