October 2020 Marketplace
A listing of featured products.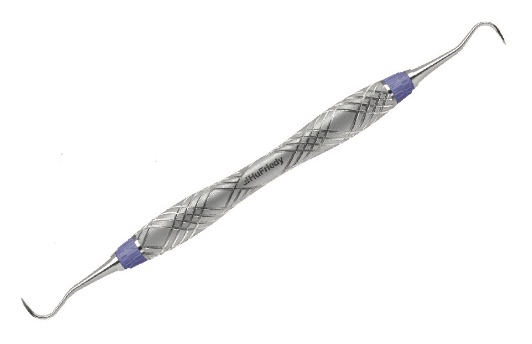 ERGONOMIC SCALER DEBUTS
HuFriedyGroup (800-483-7433; hu-friedy.com) introduces the Harmony Scaler. This instrument is an ergonomic, hand-scaling solution that reduces pinch force up to 65% and the amount of pressure applied to the tooth by up to 37%. Designed with TrueFit Technology, the Harmony Scaler was developed with the help of an advanced sensor system and more than 2.8 million data points — a process that ultimately resulted in a superbly ergonomic instrument that easily adapts to the clinician's individual grasp.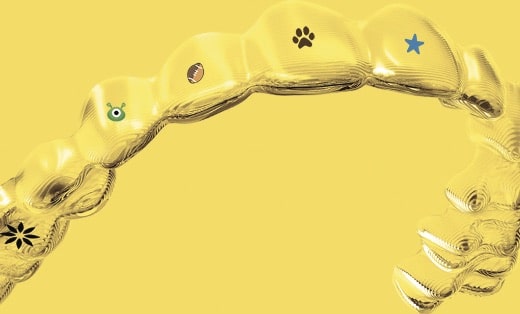 INVISALIGN STICKABLES OFFERED
Align Technology (408-470-1000; aligntech.com) now offers Invisalign Stickables. These innovative sticker accessories are designed for use with the SmartTrack material in Invisalign clear aligners. Available in an array of designs, colors, shapes and themes, this is a fun way for patients to show their personal flair during orthodontic treatment. Biocompatibility tested, the stickers are made from a water-resistant, multilayer plastic material. Providers can purchase Invisalign Stickables through the webstore in the Invisalign Doctor Site. They are also available to Invisalign patients at participating doctor offices or online through the Invisalign accessories site.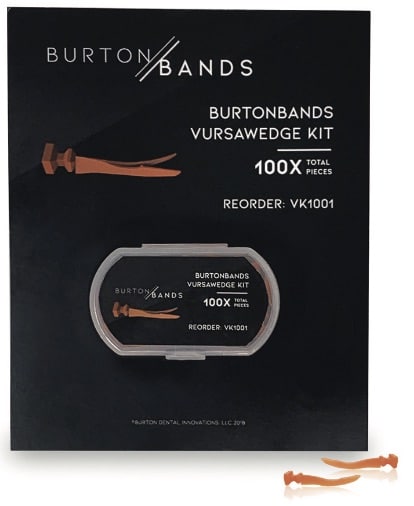 MATRIX WEDGE ENSURES A TIGHT SEAL
Plak Smacker (800-558-6684; PlakSmacker.com) introduces VursaWedge, a new matrix technology that is described as delivering perfectly sealed gingival margins. The split-wedge design provides an enhanced gingival seal, while special wings carry the seal around to the lingual side of the tooth. This reduces the time needed to finish the restoration and remove flash, and helps lock-in the ring, thus reducing slippage. Versatile and efficient, the VursaWedge readily lends itself to the clinician's existing technique.

CLINICAL SOLUTIONS FOR THE 'NEW NORMAL'
VOCO (888-658-2584; vocoamerica.com) offers clinical solutions designed to help streamline procedural steps, reduce disinfection needs, and minimize the number of products needed in the operatory. Futurabond U is VOCO's universal adhesive. Indicated for all direct or indirect materials, its fast and easy one-coat application (apply, dry and cure in 35 seconds) saves chairtime. Admira Fusion x-tra is a nano-ORMOCER restorative that's offered in one universal shade to eliminate shade matching. It provides an esthetic, long-lasting restoration with a 4-mm depth-of-cure and a low shrinkage rate of 1.25%. GrandioSO Heavy Flow is a universal flowable with a higher fill rate than most packables. It is universally indicated for all cavity classes. All three products are available in SingleDose packaging to reduce asepsis needs while increasing procedural efficiency.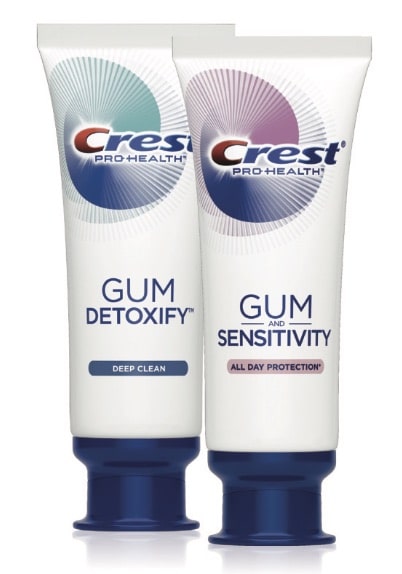 TOOTHPASTES PROMOTE GINGIVAL HEALTH
Procter & Gamble (800-543-2577; dentalcare.com) offers Crest Gum Detoxify and Crest Gum and Sensitivity. Crest's stannous fluoride formulation provides optimal caries protection and also supports gingival health. Crest Gum Detoxify and Crest Gum and Sensitivity are active up to 4 mm below the gumline and are designed to penetrate deep into oral biofilm to neutralize gingivitis- and caries-causing pathogens.

ELITE HANDPIECE ON TAP
DentalEZ (866-383-4636; dentalez.com) offers the Aeras 500 Elite high-speed, air-driven handpiece. This device combines the cutting experience of an electric handpiece with the tactile feedback of an air-driven unit. Industry-leading power gives clinicians the best of both worlds. Equipped with a small head size and cool-spectrum LED illumination, the Aeras 500 Elite ensures optimal access and visibility in the oral cavity. The lightweight, ergonomic design features exceptional balance to minimize effort and fatigue.
From Decisions in Dentistry. October 2020;6(9): 45.