November / December 2019 Marketplace
A listing of featured products.
VERSATILE IMPRESSION MATERIAL
VOCO America (888-658-2584; vocoamerica.com) offers V-Posil Putty Fast. This versatile impression material is indicated for several techniques, including the two-step putty-and-wash technique, single-step sandwich technique, putty-and-wash technique using a spacer (foil), or as an impression material for functional margin shaping. V-Posil Putty Fast has an intraoral setting time of 2ó minutes, which saves chairtime and improves patient comfort. The material has a Shore A hardness of 63, and its 99.5% elastic recovery from deformation ensures precise pouring results.
GLASS DISH ALLOWS EASY MIXING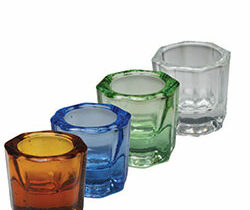 The Smart Dappen Dish by Dental Creations (254-772-4661; dentalcreationsltd.com) offers dental professionals an easy and effective way to mix acrylics, amalgam, resins, sealants and other dense materials. The Smart Dappen Dish features a thick, solid base to provide stability, and its heat-resistant design prevents materials from sticking to the glass. The dishes are offered in a variety of colors.
DUAL-CURE RESIN CEMENT SIMPLIFIES PROCEDURES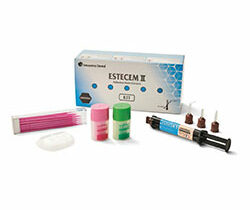 EsteCem II by Tokuyama Dental America (877-378-3548; tokuyama-us.com) is a dual-cure resin cement that simplifies indirect restorative procedures. This material is said to be compatible with all dental substrates and materials, and provides excellent adhesion. Available in four shades (universal, clear, white opaque and brown), it is indicated for the cementation of crowns, bridges, inlays, onlays and veneers made of glass/oxide ceramics, metals, and resin materials, including inorganic filler. The cement comes in an auto-mix syringe for easy dispensing, which allows for quick application. EsteCem II can be lightcured in 20 seconds, or self-cured in approximately eight minutes.
FORCEPS COLLECTION DEBUTS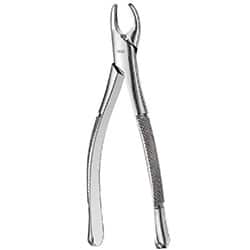 Hu-Friedy (800-483-7433; hu-friedy.com) now offers the new Atlas Forceps Collection. These forceps feature an internal spring that maintains the instrument in the open position to enhance comfort and control. Atlas forceps allow clinicians to perform difficult extractions with precise results. The apical design helps provide a firm, secure grasp of the crown and root during surgery, while thin, sharp, tapered beaks facilitate penetrating the periodontal ligament and apical progression. Additionally, the hinges are laser marked for quick identification when bagged for sterilization. Atlas forceps are available in 14 designs in a choice of standard and apical styles.
INTELLIGENT EARPIECE PROVIDES PROTECTION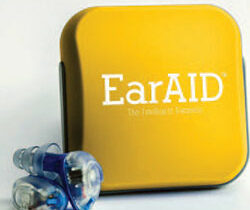 Forward Science (855-696-7254; forwardscience.com) has acquired exclusive rights to what it describes as "intelligent, high-definition earpieces" from Dental Innovations. Now rebranded as EarAID, The Intelligent Earpiece, the aids allow dental professionals to communicate at normal office audio levels, while protecting clinicians' ears from decibels that could cause permanent hearing damage, such as high-speed handpieces, high-volume suction, ultrasonic instruments, model trimmers and other devices.
TABLETOP STERILIZERS UPGRADED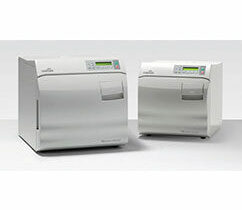 Midmark (800-MIDMARK; midmark.com) has upgraded its M9 and M11 steam sterilizer units. Designed to be safe and dependable, this line of tabletop sterilizers features stainless steel construction and third-party American Society of Mechanical Engineers certification to help ensure reliable performance. The sterilizers' upgraded capabilities help maximize sterilization efficiency, and Midmark's new updated cycle times comply with the U.S. Food and Drug Administration's recommended 4-minute standard cycles. The upgrades also include improved drying capabilities and an optional printer. The units are available in a new color and feature an on-edge pouch rack.
ONE-BUTTON CAMERA SYSTEM IMPROVES CASE ACCEPTANCE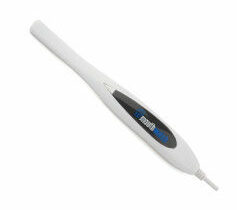 Clinicians can improve patient engagement and case acceptance with the MouthWatch intraoral camera from MouthWatch (877-544-4342; mouthwatch.com). Easy to set up and use, it provides sharp, diagnostic quality imaging and is equipped with a single-button capture feature, plus a fixed-focus lens that eliminates manual focusing. Designed to seamlessly integrate with an office's existing imaging software, the ergonomic MouthWatch camera helps support patient education and treatment acceptance, and is also useful for case documentation.
MULTIWAVELENGTH CURING LIGHT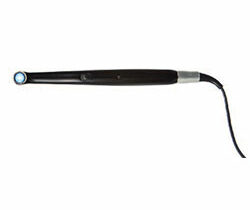 Ultradent (800-552-5512; ultradent.com) has added to its VALO curing light family with the introduction of the VALO Grand Corded curing light. Featuring multiwavelength curing (385- to 515-nanometer output) of all light-cured dental materials, this device offers all of the benefits of its counterpart, the VALO Grand cordless model, but with the addition of a cord — which makes this a lighter and more affordable option that delivers consistent power. The VALO Grand Corded curing light is equipped with a 12-mm lens and highly efficient broadband LEDs that keep the wand body cool to the touch. Key features include an ergonomic design that facilitates access to all areas of the oral cavity, as well as unibody construction for excellent durability. Three curing options — standard power, high power plus, and extra power — ensure clinical convenience and flexibility. The light is also equipped with a handy second activation button on the underside for ease of use.
NEW RESTORATIVE BONDS TO SILVER DIAMINE FLUORIDE
Elevate Oral Care (877-866-9113; elevateoralcare.com) introduces SMART Advantage glass ionomer. This high-viscosity, self-curing, opaque and fast setting restorative is designed to bond to and mask silver diamine fluoride-treated teeth. It will also mask discoloration. SMART Advantage is also ideal for standalone restorations, and can be used with a sandwich technique for more esthetic restorations. The material comes in three capsule delivery kits of A1 only, A2 only, or mixed A1/A2 shades, with yellow PAA Tooth Conditioner.
CORE COMPOSITE MATERIAL RESISTS SHRINKAGE
Packaged in a 5-ml syringe, Absolute Dentin LV from Parkell (800-243-7446; parkell.com) is a dual-cure core composite with a low-shrinkage filler that is said to provide remarkable compressive, tensile and flexural strength for strong and durable composite cores. The material cuts much like dentin and is formulated to ensure excellent adaptation to irregularly shaped tooth structures and post/core preparations. The material's dual-cure capability supports complete polymerization in deep areas of the tooth and root when cementing posts and building up cores.
DENTIFRICE RELIEVES TOOTH SENSITIVITY
Under its Sensodyne brand, GlaxoSmithKline (888-825-5249; sensodyne.com) offers Sensodyne Rapid Relief, which is designed to provide relief from dentinal hypersensitivity with twice-daily brushing. The dentifrice is formulated with stannous fluoride to create a protective barrier over the sensitive areas of teeth to prevent outside triggers, such as hot or cold food and drink, from reaching exposed dentinal tubules. Sensodyne Rapid Relief is available in mint and Extra Fresh flavors.
ORAL RINSE BLOCKS PLAQUE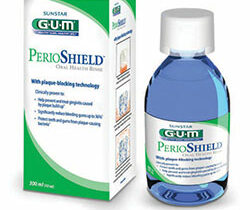 GUM PerioShield oral rinse from Sunstar (800-528-8537; gumbrand.com) features plaque-blocking technology that creates a barrier to oral biofilm deposits. PerioShield's active ingredient, delmopinol 0.2%, interferes with plaque formation so it cannot adhere to the tooth surface. In addition, delmopinol's action helps loosen existing deposits, making them easier to remove. Sunstar reports GUM PerioShield is clinically proven to help reduce plaque buildup and bleeding gingiva by up to 36%.
LOUPES ALLOW ON-THE-GO ADJUSTMENT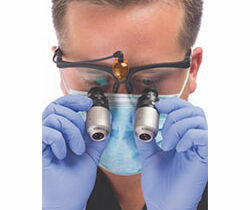 Featuring variable magnification, EyeZoom from Orascoptic (800-369-3698; orascoptic.com) lets clinicians easily switch between 3x, 4x or 5x magnification, making this loupe ideal for procedures that demand varying levels of visual acuity. In addition to offering multiple perspectives, the loupes support effective care by providing edge-to-edge clarity and a high-definition view of the clinical field. Featuring a lightweight magnesium bezel, they check in at 3.4 ounces when mounted to the Orascoptic Legend frame.
PERFORMANCE SALIVA EJECTORS
Crosstex International (888-276-7783; crosstex.com) provides backflow protection to keep patients safe from evacuation line cross-contamination with its SAFE-FLO saliva ejectors and high-volume evacuation (HVE) products. Clinicians can select the all-in-one saliva ejector and valve, or add a valve to their favorite saliva ejector or HVE tip.
From Decisions in Dentistry. November/December 2019;5(10):52—53.