Marketplace
A listing of featured products.
FLEXIBLE EXTRAORAL IMAGING OPTIONS
Offering flexible options for any practice, the new Orthophos SL radiography units from Sirona (800-659- 5977; sironausa.com) are available in multiple configurations, including an upgradable, two-dimensional unit, plus a pair of three-dimensional machines that can provide volume sizes of up to 11×10 cm. Additionally, all models can be fitted with an optional cephalometric arm, adding to their imaging versatility. The Orthophos SL 3D-i allows clinicians to select between volume sizes that support a variety of procedures, such as endodontic and single-implant treatment, while the Orthophos SL 3D-Ai offers even larger images suited for airway assessment. An Auto Positioner feature, Direct Conversion Sensor, Sharp Layer technology and Easy Pad operation help ensure detailed diagnostic images at the lowest possible radiation dose.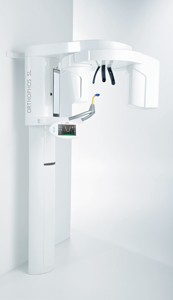 TECHNOLOGY UPGRADE ADDS PERI-IMPLANT DISEASE PROTOCOL
Biolase (888-4-BIOLASE; biolase.com) has released an upgraded version of its WaterLase iPlus 2.0 laser that provides a clinical protocol and application to assist in the management of peri-implantitis. The company introduced its REPAIR protocol for periodontitis in 2014, and now has developed REPAIR Implant to assist in the treatment of peri-implantitis. Both minimally invasive protocols are integrated into the WaterLase iPlus 2.0 unit, which utilizes proprietary Radial Firing Perio Tips that emit a corona of laser energy to manage infection, necrosed tissue, anaerobes and other material that can compromise the implant and surrounding structures. With the addition of REPAIR Implant, this laser now provides preprogrammed settings and step-by-step applications for more than 50 procedures and clinical indications.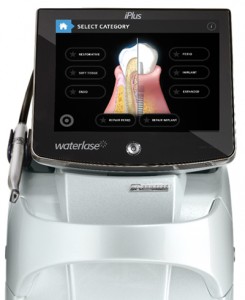 CHAIRSIDE ORAL pH TEST DEBUTS
New from Forward Science Technologies (855/696-7254; OralID.com), the developer of the OralID cancer screening device, phID is a simple chairside test that uses strips to help clinicians monitor patients' oral pH. Those with low pH levels have more acid in the oral cavity, which is associated with caries and periodontal disease. By determining oral pH, clinicians have better insights into caries risk potential and other problems, and can more efficiently develop appropriate treatment strategies.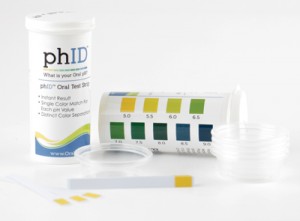 HIGH-DEFINITION LOUPES LAUNCHED
The second loupe to be launched in Orascoptic's (800-369-3698; orascoptic.com) High Definition Loupe (HDL) family, the HDL 3.0 features 3X magnification. Like its predecessor, the HDL 2.5, this precision-crafted loupe provides an ample field of view, and practitioners are sure to appreciate its lightweight, compact design. It also features an elongated aluminum bezel that supports steep declination angles, reducing head tilt and, ultimately, user fatigue. The HDL 3.0 is available in flip-up or through-thelens models.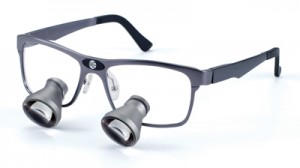 ADVANCED SCREENING DEVICE OFFERED
AdDent (855-211-3413; addent.com) introduces an improved Bio/Screen biofluorescence screening device for oral cancer. Due to its powerful shortwave LEDs, this unit can be used under ambient operatory lighting. In addition, the Bio/Screen is lightweight and ergonomically designed for ease of use. Special optical filters improve contrast between healthy and abnormal tissue, which assists in the visualization of potential problems — especially at an early stage, during which treatment tends to be most successful. The Bio/Screen does not require the use of a special rinse, and this cordless unit is said to operate for an hour between charges.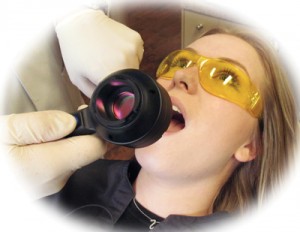 MATRIX DESIGN IMPROVES ACCESS
Water Pik's (800-525-2020; waterpik.com) ClearView sectional matrix system includes a ClearView Ring with an hourglass shape that allows easy access and superior visibility within the field of operation. Designed to facilitate consistent and predictable restorative outcomes, the ring reportedly retains its strength with up to 35% more tooth separation force than other systems. In addition, the gripping tines are designed to reduce flash and eliminate spring-off. A ClearView Complete Kit is available with five sizes of color-coded, nonstick matrices, four sizes of anatomical wedges, two universal rings and ring placement forceps.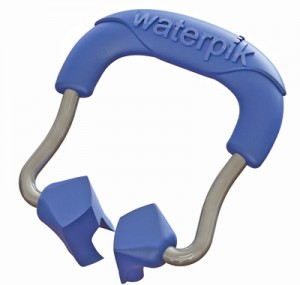 FINISHING KIT HELPS CLINICIANS ACHIEVE ARTISTIC RESULTS
The Artistic Composite Kit from Shofu (800-827-4638; shofu.com) allows highly esthetic finishing of anterior composite restorations. Designed for what the company describes as "artisan finishing," the kit contains a selection of Shofu's finest diamonds, carbides and stones. Arranged by procedural sequence, these abrasives support minimally invasive dentistry, and help clinicians create natural-looking smiles in an efficient and predictable manner.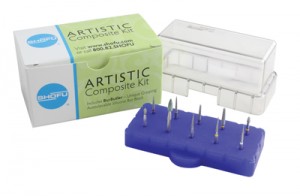 ROOT REPAIR MATERIAL OFFERS VERSATILITY
DENTSPLY Tulsa Dental Specialties (800-662- 1202; TulsaDentalSpecialities.com) offers ProRoot MTA root repair material for use in pulpotomies. The material creates a biocompatible seal, making it an ideal choice for replacing dental pulp and preventing infection from reaching the roots of teeth. Easy to manipulate, ProRoot MTA sets in the presence of moisture, so it is well suited for treating pediatric patients. Other indications include pulp capping, root perforation repair, root-end filling, apexification and root resorption repair. ProRoot MTA comes in white or gray, and in ½-gram and 1-gram packaging.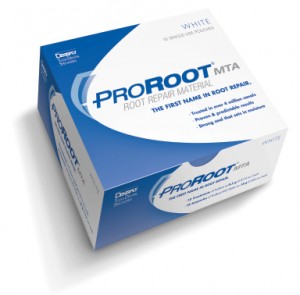 DUAL-CURE BULK FILL JOINS LINEUP
Coltene (352-625-8522; coltene.com) announces a new dual-cure, flowable bulk-fill composite. Fill-Up! joins the manufacturer's restorative lineup, and offers easy handling, as well as outstanding esthetics and radiopacity. Allowing single-step application to unlimited depths, the material reportedly has no need for a cover layer. Thorough curing down to the bottom of the preparation is assured, thanks to dual-curing properties in which chemical curing minimizes stress from polymerization shrinkage. This helps prevent micro – fractures, post-operative sensitivity and microleakage. Paired with ParaBond bonding agent, Fill-Up! is said to create excellent marginal seals. Indicated for both cavity lining and core buildups, it quickly polishes to a high gloss, making it a good choice for class I and II restorations.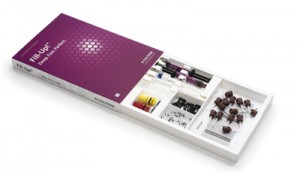 ERGONOMICALLY FRIENDLY PROPHY HANDPIECE
DentalEZ (866-DTE-INFO; dentalez.com) introduces the StarDental iStar prophy handpiece. Designed for freedom of movement — and freedom of choice — the new device allows clinicians to choose their preferred disposable angle. Operated by a single multifunction button, this high-torque (2.0 Ncm) unit eliminates the need for a foot pedal. In addition, its cordless design minimizes hand and wrist fatigue while facilitating access to posterior regions during prophylaxis procedures. The handpiece comes with 100 disposable infection control sleeves. Custom-fitted replacement sleeves are available in 500-count boxes.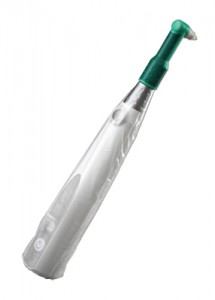 NEW MINI IMPLANT SYSTEM DELIVERS CLINICAL SOLUTIONS
The MiNi Narrow Ridge Implant System, new from ids (866-277-5662; idsimplants.com), offers a clinical solution when a standard implant is too large for the surgical site. Manufactured with an Xpeed S-L-A surface treatment that's engineered to promote osseointegration, the MiNi is available in two diameters and five lengths. These implants feature an 11-degree taped connection between the abutment and fixture for easy insertion, even in multipleunit cases. In addition, they are designed to allow subcrestal placement for optimal esthetics.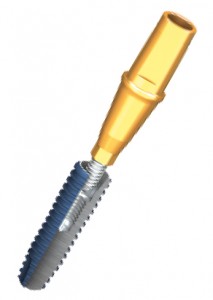 ENDODONTIC MOTOR TURNS TWO WAYS
Compatible with the Endo-Eze 8:1 contraangle and Endo-Eze Genius files, Ultradent's (800-552-5512; ultradent.com) Endo-Eze endodontic motor raises the bar in clinical efficiency. As part of the company's Endodontic Variable Operating System (EVOS), this new motor allows clinicians to easily switch between modes so they can enjoy the efficiency of rotary-action files, while also harnessing the benefits of reciprocating files. The EVOS system utilizes an electric handpiece and an LCD control unit, and includes a foot pedal that allows clinicians to activate/deactivate the motor at will. The EVOS motor helps minimize the risk of file separation (in reciprocating mode) while shaping and removing debris efficiently (in rotating mode), seamlessly meeting the need for safety and efficiency.