Dental Implants Rank as Top Growth Category
Dentists are responding by adding implants to their list of services.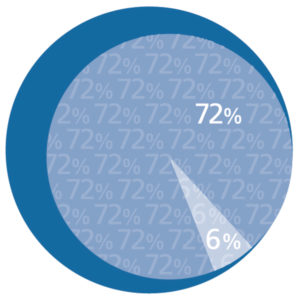 While hard data on the number of dental implants being placed annually by U.S. clinicians is not readily available, it's difficult to find a dentist who doesn't believe implants are destined to play an increasingly important role in modern practice. According to the American Academy of Implant Dentistry (AAID), it's estimated that 69% of Americans age 35 to 44 have at least one missing tooth. In fact, partial endentulism affects the majority of U.S. adults, notes the American College of Prosthodontists, which expects the number of partially endentulous patients to increase over the next 15 years. In addition, it reports that approximately 2.3 million implant-supported crowns are placed annually.
Obviously, demand for restorative care represents a solid foundation for practice success. And when it comes to multiple-unit prostheses, in particular, implants are often the recommended treatment because, as the AAID notes, "implants help preserve jaw structure by preventing atrophy from bone loss." In addition, advances in implant design and biomaterials, combined with technologies such as three-dimensional radiography and surgical planning software, are helping to improve outcomes in a therapy that already enjoys high success rates.
Dentists are responding by adding implants to their list of services. According to a survey of general dentists,* 72% of offices offer implants, with these services representing 6% of the overall care provided. Drilling down, 64% of the general practitioners surveyed place implants personally.

Taking things a step further, among general practices that offer specialty care, implantology was identified as the most important growth category, as 72% of respondents mentioned implants as a key service — an overwhelming response compared to prosthodontics, which came in second at 47%. Clearly, implants and restorative dentistry will assume an even more prominent place in the future dental landscape — an idea backed by the AAID's projection that the U.S. dental implant and prosthetic market will reach $6.4 billion by 2018.
* Independent research by Martin Akel & Associates of Nipomo, California.