UPDATED IMAGING SOFTWARE RELEASED
Dexis (888-883-3947; dexis.com) has announced its latest software release, Dexis Eleven. Building on the Dexis Imaging Suite, the update features workflow improvements designed to increase efficiency, including drag-and-drop tooth numbering and the need for fewer clicks during case presentations. Security improvements help ensure that patient information is properly protected. For example, Dexis Eleven provides audit data on user activity and the ability to create a login for each staffer. The enhanced software also provides encrypted cloud backup of patient images and the ability to access data from anywhere through CloudVu.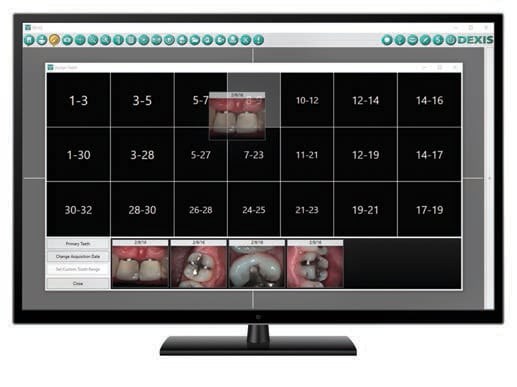 NEW LINE OF SURGICAL INSTRUMENTS PREMIERES
Expanding its product offerings, Paradise Dental Technologies (800-240-9895; pdtdental.com) has added a new line of surgical instruments. Built with the same attention to quality and ergonomics found in the company's periodontal and dental hygiene instruments, the surgical lineup includes scalpel handles featuring an adjustable angle and ejectable blade, scissors with long-lasting, ceramic-coated edges, and elevator handles designed for both precision and operator comfort. The line also features crown removers and a reusable tray for taking implant impressions.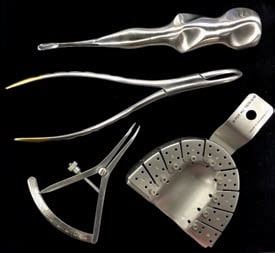 VERSATILE BRACKET SYSTEMS ANNOUNCED
Promising versatility and reliability, Great Lakes Orthodontics (800-828-7626; greatlakesbrackets.com) has launched four value-priced, fixed appliances, including the BioTru Classic, Sapphire, Ceramic and EasyClip+ Self-Ligating bracket systems. Each of these low-profile brackets is designed for easy placement, secure bonding and enhanced patient comfort. Allowing a variety of treatment options, the EasyClip+ can be used as a passive or interactive system, or a combination of both, while the BioTru Classic features ample tie-wing undercuts to facilitate ligation and rounded corners for enhanced comfort.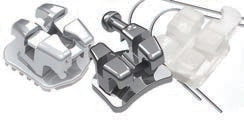 BUR BLOCK OFFERED IN NEW SIZES
Answering clinicians' demand for new sizes, Shofu (800-827-4638; shofu.com) has expanded its BurButler product line to include five-, 10- and 25-hole base configurations. Available in five colors to facilitate office organization, these blocks grip burs securely to eliminate the risk of spilling. Fully autoclavable, the durable silicone base will reportedly maintain its integrity, even after repeated sterilization. The blocks utilize a proprietary starburst hole design with reverse fluting to facilitate bur insertion and removal. The 25-hole BurButler also features the option of a standard or tall lid so clinicians can mix and match bur sizes to suit their needs.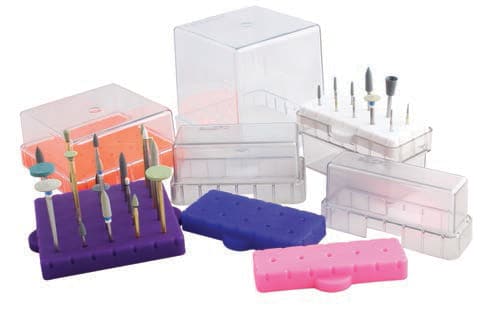 BIOACTIVE REPAIR CEMENT DEBUTS
Ultradent (800-552-5512; ultradent.com) introduces MTA Flow, a repair cement for root-end filling, apexification, perforation repair, root resorption, pulpotomies and pulp capping. When set, this mineral trioxide aggregate-based powder and liquid/gel system forms a bioactive layer of hydroxyapatite to promote healing. The mixing ratio is adaptable, which allows clinicians to achieve the desired consistency for each procedure — from thin to thick to putty. In addition, MTA Flow's quick setting time makes it possible to rinse or air dry within five minutes of application, while the gel formulation is said to resist washout.