Align Technology Announces Strategic Partnership With Asana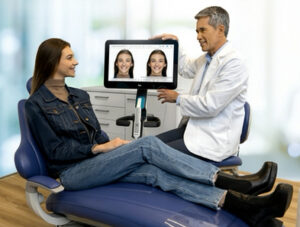 Align Technology, makers of the iconic Invisalign system, has announced a strategic partnership with Asana Inc. to offer Invisalign-trained dental and orthodontic practices a new workflow solution. Asana Smile for Align offers HIPAA-compliant features and customizable project templates designed for the Invisalign treatment journey. This work management platform connects processes and teams across a practice, enabling clearer communication and coordination throughout treatment.
In addition, Align has introduced Invisalign Outcome Simulator Pro, the next generation of its advanced patient communication tool that enables doctors to show patients their potential new smile after Invisalign treatment using in-face visualization and/or 3D dentition view, all done chairside in minutes. The new tool expands Align's existing Invisalign Outcome Simulator technology, and adds the benefits of the company's ClinCheck "In-Face" Visualization tool that combines a photo of a patient's face with the 3D treatment simulation, creating a truly personalized view of how the patient's new smile could look. Learn more at aligntech.com.