Dental Trade Alliance Announces SDM Northcoast as New Exclusive Data Provider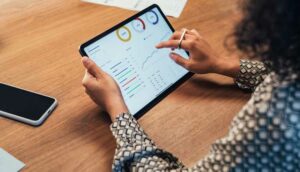 The Dental Trade Alliance (DTA) is proud to announce SDM Northcoast as its new exclusive provider of dental industry business intelligence. This relationship is designed to deliver real-time, tangible dental industry market insights. For nearly 30 years, SDM has been the premier source for business intelligence in the dental industry. Following its merger to become SDM Northcoast in 2019, the company significantly expanded its dental industry data relationships, added new web-based business intelligence tools to help customers visualize industry trends and launched a series of industry reports. Over the past two years, SDM Northcoast has also added a team of seasoned dental industry analysts who actively partner with customers to find opportunities to accelerate growth.
SDM Northcoast's business intelligence accurately reports actual dental market sales data for more than 90% of all dental consumables and dental equipment transactions sold through distribution in the United States. Effective today, DTA members can subscribe to see monthly revenue, revenue growth, units sold, unit growth, average selling prices, price change, and market share data.  Data can be sorted by manufacturer, by major product category, minor product category, or individual products, by region, by state, or by three-digit zip code. All data can also be viewed in any customizable time period. Data is viewable through the SDM Analytics platform, where users can view more than 110 million lines of data by asking questions in easy-to-use drop-down menus and build customized dashboards of information that will automatically update each month as new data arrives in the portal.
Greg Chavez, CEO of the DTA, said, "We are pleased to announce our agreement with SDM Northcoast. Business Intelligence is a tenet of the DTA Strategic Plan and the relationship with SDM Northcoast serves to solidify the delivery of dental industry market insights to our membership. To help our members prepare for the new year, we are pleased to also share that in January 2022 the DTA will host a member-wide dental market business intelligence webinar."
Edwin Snyder, CEO of SDM Northcoast, added, "We are honored to be the DTA's exclusive data provider. We have the most comprehensive data offering in the dental industry and we look forward to playing an active role to help DTA members accelerate business growth rates."
Through this business intelligence agreement, DTA membership gives dental companies an added benefit in the ever-competitive dental industry marketplace. The DTA and SDM Northcoast relationship establishes the following critical market intelligence items:
A DTA member discount on the purchase of any new market report;
Beginning in Q1 of 2022 an exclusive/free quarterly DTA Member Executive Summary that will be delivered to all members;
A Mid-Year, in person Dental Market Intelligence Summit; and
Timely dental market updates during the DTA Annual Meeting.
To learn more about membership in DTA please contact Fred Freedman, DTA Vice President of Membership at [email protected] or to learn more about dental industry market insights please contact SDM Northcoast Business Development at [email protected]
About Dental Trade Alliance
The Dental Trade Alliance (DTA) is a member supported trade association of suppliers and service providers of the oral health industry with the common goal of improving the state of oral care. The organization provides resources, knowledge-sharing opportunities and advocacy supporting businesses throughout North America, with ties to the rest of the globe. With a dedication to oral health that reaches back to the 1800's, the modern day DTA is committed to the success of its members and the industry at large.
About SDM Northcoast, LLC
SDM was established in 1994 and has served the dental industry as the leading provider of qualitative and quantitative research services. SDM collects monthly retail sales data from dental product distributors and has been primarily recognized for its publication of the Dental Products Market Share Study (DPMSS) which analyzes growth for thousands of dental products. In February 2019, SDM merged with Northcoast Data Analytics to form SDM Northcoast, expanding the company's analytical capabilities. The mission of SDM Northcoast is to help dental customers make informed business decisions by providing access to the most comprehensive, accurate, and timely dental industry data.