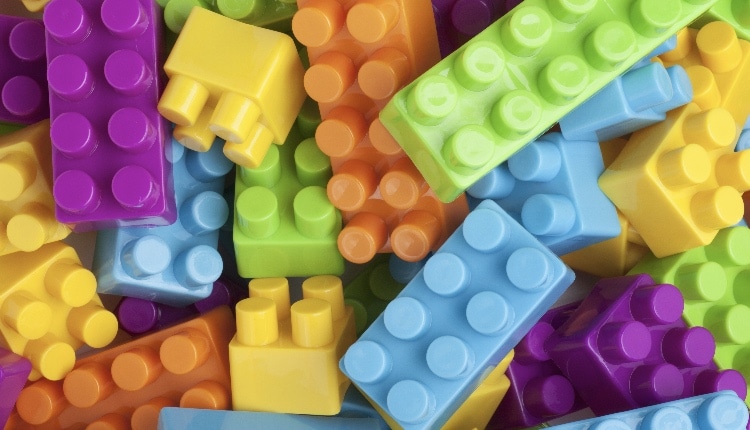 skodonnell / E+
Study Shows LEGO-Inspired Scaffolds Help Regenerate Bone
Imagine using LEGO-like scaffolding to rebuild jawbones prior to placing dental implants. This new method of healing and repairing hard tissue is detailed in the study, "3D Printing of Microgel‐Loaded Modular Microcages as Instructive Scaffolds for Tissue Engineering." Reporting in Advanced Materials, the team from Oregon Health & Science University School of Dentistry, University of Oregon, New York University, and Mahidol University in Thailand used three-dimensional printing technology to produce hollow bricks measuring 1.5 mm cubed.
The flea-sized bricks were reported to stimulate the regrowth of hard and soft tissue better than current regeneration methods. According to the authors, the bricks—which can be placed in various configurations and stacked—are filled with gel containing growth factor. The bricks are then placed closest to where growth factor is needed.
Study results demonstrate that growth-factor-filled bricks placed near repaired rat bones resulted in about three times more blood vessel growth than occurred with conventional scaffolding materials. It is hoped this research will lead to more effective interventions for periodontal and implant therapy.