Ultradent Introduces Omni-Matrix™ Disposable Retainer and Matrix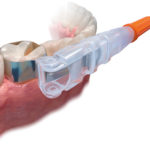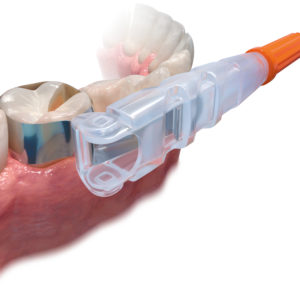 SOUTH JORDAN, Utah—Ultradent Products has introduced the Omni-Matrix disposable retainer and matrix, a superior circumferential matrix band solution. Designed to perfectly customize to any preparation, the band's circumference can be easily adjusted simply by twisting the handle, and the pivoting head allows it to access any quadrant of the mouth. Once the restoration is complete, the Omni-Matrix band easily releases without disturbing the restorative material.
The Omni-Matrix disposable retainer and matrix features a body design that is ideal for both single and simultaneous restorations. Its innovative shape allows superior procedural visibility and patient comfort, and its ultra-thin burnishable stainless steel adapts to all preparations. Additionally, its unique winged and wingless styles meet individual case needs while its disposable design saves time and money.
To learn more or to purchase the Omni-Matrix disposable retainer and matrix, call 800-552-5512, or visit ultradent.com.