Tokuyama Dental America Introduces Estelite Universal Flow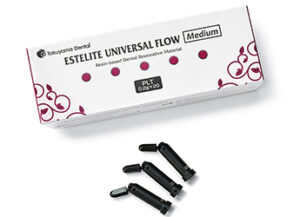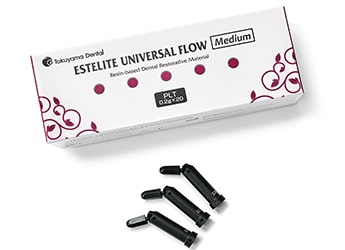 Tokuyama Dental America has announced the release of Estelite Universal Flow, a new, supra-nano filled flowable composite available in three viscosities (high, medium, and super low) to provide clinicians with the ideal flow for a wide range of indications.
Estelite Universal Flow has a higher filler content than traditional flowables and offers the benefits expected from less viscous composites, such as great cavity adaptation and easy handling, without compromising strength. In addition, Estelite Universal Flow helps clinicians reduce inventory and save costs because one composite shade blends beautifully with several tooth shades. The product's spherical fillers are the foundation for delivering beautiful restorations by allowing clinicians to achieve exceptional polishability and a high-gloss finish that lasts. Easy to extrude, Estelite Universal Flow provides the perfect non-sticky consistency with minimal stringiness. Furthermore, Estelite Universal Flow delivers high strength and long-term wear resistance for durable restorations while providing low shrinkage stress and outstanding stain resistance for high patient satisfaction.
All three viscosities of Estelite Universal Flow are available in syringe format. The medium flow viscosity is also available in PLT format. Estelite Universal Flow is the successor of Estelite Flow Quick and offers improved handling, strength and esthetics in comparison. Estelite Flow Quick will be discontinued with the launch of the new product.
For detailed information on Estelite Universal Flow, please visit tokuyama-us.com.