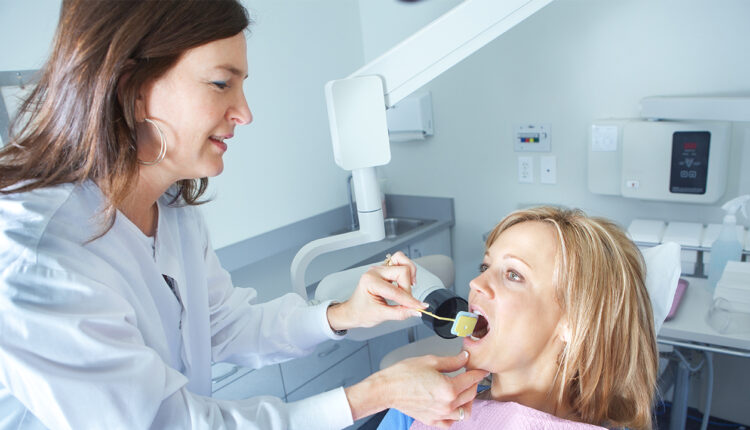 WHO Urges UN Member States to Prioritize Oral Health
The integration of oral health in noncommunicable disease prevention efforts was the main focus of a United Nations (UN) event hosted by the New York University College of Dentistry (NYU Dentistry) and its World Health Organization (WHO) Collaborating Center, with NYU College of Global Public Health in September at UN Headquarters in New York.
At the event, which followed the UN 3rd High-Level Meeting on Communicable Diseases, oral health stakeholders, and UN member states were called upon to strengthen their commitment to address oral health as a priority area. This includes integrating oral disease prevention by addressing common risk factors, according to NYU Dentistry.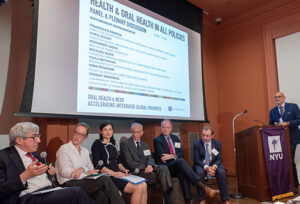 Positioning oral health as an integral part of general health has been a long-term goal of various agencies, including WHO and the FDI World Dental Federation, as the consequences of poor oral health impact quality of life. For this reason, WHO's goals consist of reducing oral disease burden, promoting healthy lifestyles, framing polices based on integration of oral health into national and community health programs, and developing oral health systems that improve oral health outcomes.
"More than 3 billion people have untreated cavities — a current system of providing care that has obviously failed to reach everyone. It is a moral and professional duty to come up with solutions that work," says Habib Benzian, DDS, MSCDPH, PhD, an adjunct professor at NYU's Colleges of Dentistry and Global Public Health and associate director of global health and policy for NYU Dentistry's WHO Collaborating Center.
In her keynote address, WHO Assistant Director General for Noncommunicable Diseases and Mental Health, Svetlana Axelrod, MD, PhD, called on countries "to include essential oral health care services as part of universal health coverage initiatives to ensure that no one is left behind."
Panelists discussed how public health efforts on oral health and noncommunicable diseases can be integrated, and how various stakeholder groups and sectors, such as government, corporate, and academia, can contribute to help end the global neglect of oral health.
"It is clear that one single strategy to address the global burden of untreated tooth decay will not work," says Richard Niederman, DMD, chair of the Department of Epidemiology and Health Promotion at NYU Dentistry and director of the WHO Collaborating Center at NYU Dentistry. "Something needs to be done on the risk side—such as taxation of sugar-sweetened beverages; something needs to be done on the prevention side—such as promoting twice daily toothbrushing with fluoride toothpaste and additional fluoridation; and something needs to be done to improve access to care and pain relief—like silver diamine fluoride (SDF) treatment and integration in primary health care."
Representatives from the FDI World Dental Federation, the NCD Alliance, and the International Association of Dental Research, Henry Schein, WHO, NYU Dentistry, and NYU College of Global Public Health also discussed ways to effectively fast-track worldwide and local action on global health.
NYU Dentistry's WHO Collaborating Center is working with WHO and other partners to put oral health on the agenda of the next UN high-level meeting on universal health coverage to provide another opportunity to discuss strategies that work.