Sunstar and FDI World Dental Federation Launch Oral Cancer Chairside Guide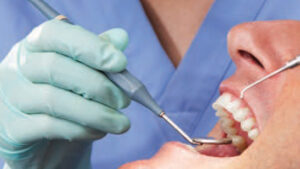 Recognizing the role oral health care professionals play in combating oral cancer, the FDI World Dental Federation and Sunstar have developed the "Oral Cancer: Prevention and Patient Management" chairside guide to provide oral health professionals with practical guidance on how to prevent, promptly diagnose and treat this disease. The guide focuses on the most common sites of oral cancer: the tongue, insides of the cheeks, and the floor of the mouth.
The "Oral Cancer: Prevention and Patient Management" serves as an informative tool to provide dentists, dental hygienists, dental therapists, oral health therapists and patients with comprehensive information about oral cancer prevention, risk factors and management. The document also guides clinical examination and diagnosis through a decision tree.
Oral health professionals understand the importance of conducting a thorough oral screening for malignant and potentially malignant lesions as part of their routine clinical assessments, as survival rates for oral cancer can be improved through early detection. The chairside guide also encourages and facilitates the integration of this examination into routine dental check-ups, including in younger populations considered at lower risk for oral cancer.
To read more about oral cancer evaluation, click here: https://decisionsindentistry.com/article/head-neck-evaluation-dental/