A. Titan Launches New Resident Discount Program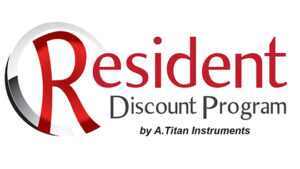 With student debt being on the minds of every graduating dentist, it seems almost impossible for residents or new graduates to purchases quality equipment and merchandise needed to perform at the highest level.  A Titan recognizes that having access to quality dental instruments and sutures is one of the keys to success, yet not readily available for use in the majority of dental programs throughout the country. In effort to help students and residents struggling with debt, A. Titan has created a discount program offered to all students and residents throughout North America.  
Each  student/resident that signs up for the program will receive 50% off of all instrumentation and sutures up to one full year after graduation.  Opening an account is free and  requires nothing other than the students name, address, and student ID. Once approved the the program provides unlimited access to special pricing for instrument and sutures right at ones' fingertips through the A. Titan website. 
Login to  www.atitan.com/rdp and explore the program now to see how you can save!