Crosstex Expands Dental Water Solutions Portfolio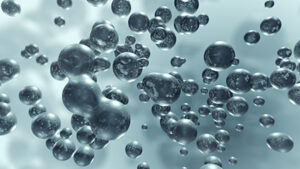 Innovative technology from Crosstex expands its dental water compliance portfolio and provides solution to help meet the compliance needs of dental practices
Hauppauge, NY – June 14, 2018 – Cantel Medical Corp. subsidiary, Crosstex International Inc, today announced its entry into dental wastewater management market through the recent launch of Syclone™ Amalgam Separator, previously marketed and sold under the brand name, Apavia® Amalgam Separator. This new filtration technology and related assets were recently acquired from Enpress LLC and its subsidiary Apavia LLC.
The Syclone™  Amalgam Separator captures mercury-containing amalgam particles from the wastewater of dental offices through a combination of mechanisms, including filtration and centrifugation. In addition, it features a high containment capacity for extended service and pump life, and cutting-edge cyclonic action with rapid velocity and waste capture.
"As a market leader, we are committed to staying at the forefront of the latest industry trends and to providing quality solutions that meet the compliance needs of dental practices. With the Syclone™ filtration technology, we can effectively support the hundreds of thousands of dental practices in meeting the requirement of removing mercury from wastewater and contributing to a cleaner environment," says Gary Steinberg, president and CEO of Crosstex.
"We look forward to integrating the Syclone™ Amalgam Separator technology into our expanding portfolio of solutions for infection prevention," states Ken Plunkett, senior vice President Global Sales, Crosstex. "Given the EPA ruling on amalgam separators for wastewater management compliance by July 2020, the addition of this innovative technology further enhances our dental water compliance products, beyond our DentaPure® Cartridge for dental water purification."
The Syclone™ Amalgam Separator will be available for customers in the coming months. For more information, please visit crosstex.com.