Lawmakers Urge Medical Device Exemption from Tariffs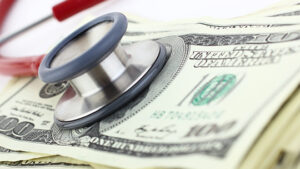 Paulsen, Peters lead bipartisan letter to Lighthizer with the support of 40 lawmakers from both parties
Washington – Congressmen Erik Paulsen (MN-03) and Scott Peters (CA-52) this week are leading a bipartisan effort to urge U.S. Trade Representative Robert Lighthizer to exempt almost $3 billion worth of medical device products from China from Section 301 tariffs. Forty lawmakers from both parties signed a letter to Ambassador Lighthizer voicing concerns about how the proposed tariffs will harm America's thriving medical device industry.
"As you know, the U.S. medical technology industry is an American success story," the lawmakers wrote. "This U.S. industry has been historically competitive on a global level and is one of the few with a consistent trade surplus." 
"With its growing economy and middle class, rapidly aging population, and increased demand for medical technology, China will continue to be an attractive market for U.S. manufacturers. With that in mind, we are concerned that inclusion of medical devices on any final Section 301 tariff list could lead to retaliation that would jeopardize these opportunities," the lawmakers continued.
"For these, and other reasons, we are requesting that all medical technology products be removed from the Section 301 tariff list," they wrote. "Not doing so would not only hurt U.S. manufacturing as the majority of imports from China are inputs to manufacture finished medical technology products right here in America, but also impacts their ability to compete globally, and potentially increase healthcare costs, which would limit patient access to life-saving technology. 
 "It could also invite retaliation from the Chinese Government through tariffs on U.S. medical technology products, or through non-tariff barriers such as new regulatory and payment hurdles that could delay or prevent timely market access.  These actions would only benefit China's domestic manufacturers at the expense of U.S. manufacturers."
 "We are encouraged that you are conducting a public comment process to understand the implications of any tariffs and make adjustments to the preliminary list before any tariffs are imposed. We look forward to working with you to address our concerns," the lawmakers concluded.
A signed copy of the letter, and the full text is available here.