Dave Misiak Joins Young Innovations as Vice President of Sales and Marketing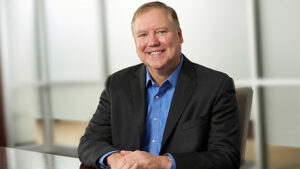 Young Innovations, a leading global manufacturer and distributor of dental supplies and equipment, has announced that Dave Misiak has joined Young Innovations as vice president of Sales and Marketing for Young's consolidated dealer businesses. Dave will provide strategic leadership and have full sales and marketing responsibility in North America for Young Dental, Microbrush, American Eagle Instruments, MyDent, and Bridge2 businesses.
Dave joins Young Innovations after spending over 20 years with Patterson Companies where a successful career led him to his most recent position as President of Patterson Dental North America. In addition to his work at Patterson, Dave serves as a Director on the Dental Trade Alliance Board. His extensive knowledge of the dental industry and keen understanding of the dental distribution network make him ideally prepared to lead Young Innovations' Sales and Marketing teams as they continue to execute on their short-term and long-term growth initiatives.