Dentsply Sirona and North American Dental Group announce comprehensive partnership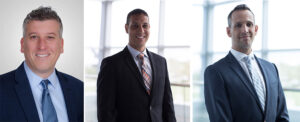 Dentsply Sirona, The Dental Solutions Company, and North American Dental Group (NADG) have signed a comprehensive partnership, whereby NADG has selected Dentsply Sirona as the preferred manufacturing partner for their supported offices.
The partnership will involve the integration of the entire Dentsply Sirona consumables portfolio into NADG-supported practices, and over time will look to introduce technology, such as CEREC, to the more than 500 clinicians NADG supports. Additionally, the relationship will include unique educational and training programs developed collaboratively and delivered through the North American Dental Group Clinical Accelerator Program.
NADG supports over 125 dental practices in seven states. Given the unanimous decision of NADG-supported partner-dentists to adopt the Dentsply Sirona consumable product solutions for their dental practices, combined with the anticipated growth, both companies expect that the number of NADG-supported offices utilizing Dentsply Sirona product solutions will exceed 200 throughout the agreement phase.
Greg Sheehan, MBA, Group Vice President Americas of Dentsply Sirona notes, "We are pleased to announce this comprehensive partnership with North American Dental Group. NADG's supported dentists have a stated goal of delivering best-in-class patient care, and embracing Dentsply Sirona's procedural product solutions, in combination with our clinical education platform and unparalleled customer service, will help them deliver on that mission. We are excited that NADG has seen the value in the end-to-end solution that only Dentsply Sirona can offer, and we look forward to the future opportunities that this agreement will provide."
Ken Cooper, Chief Executive Officer of NADG says, "The partnership between NADG and Dentsply Sirona supports our unwavering commitment to build a world class health care organization. Our NADG-supported doctors and partners have made a significant decision to ensure product quality and advanced technology remain a differentiating factor in our approach of providing best-in-class care for the patients we are all honored to serve."
Andrew Matta, DMD, Chief Medical Officer of NADG adds, "The Dentsply Sirona name speaks for itself and it was a unanimous decision to move forward with them as a strategic partner. The exclusive access to world class education and premier products through this partnership will be revolutionary for our clinical teams. Innovative and consistent patient care is our foundation and we are thrilled to reinforce that with the help of Dentsply Sirona.