AADR awards the 2018 AADR Jack Hein Public Service Award to Teresa Dolan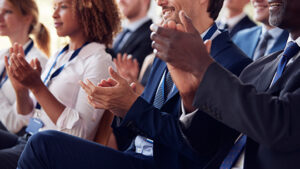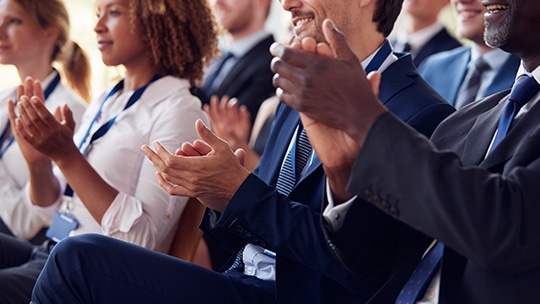 The American Association for Dental Research (AADR) has announced Teresa Dolan, DDS, MPH,  as the 2018 recipient of the AADR Jack Hein Public Service Award. She was recognized at the Opening Ceremonies of the 47th Annual Meeting of the AADR held in conjunction with the 42nd Annual Meeting of the Canadian Association for Dental Research (CADR). The AADR/CADR Annual Meeting is in Fort Lauderdale, Florida, from March 21-24, 2018.
Dolan is a Phi Beta Kappa graduate of Rutgers University, she earned a DDS from the University of Texas and a MPH from the University of California, Los Angeles. She was a Robert Wood Johnson Foundation Dental Health Services Research Scholar and completed a Veterans Administration Fellowship in Geriatric Dentistry.
Dolan serves as vice president and chief clinical officer for Dentsply Sirona. In her role as chief clinical officer she provides strategic direction for global Dentsply Sirona professional education activities in accordance with ADA CERP standards and guidelines. She also is actively engaged with the various business units to support their unique clinical initiatives and strategies.
Dolan joined Dentsply Sirona after serving as professor and dean of the University of Florida College of Dentistry from 2003 until 2013. Dolan joined the University of Florida in 1989 as the faculty director of the geriatric dentistry program. There her research focused on geriatric dentistry, including access to care and oral health (promotion and appropriate outcomes) for older populations. She is being recognized for her many contributions to the image of women in dentistry and as a champion for diversity.
The AADR Jack Hein Public Service Award honors individuals who have given exemplary service in the area of public affairs by consistently promoting the interests and activities of oral health research to a wide constituency.