Georgia School of Orthodontics Promotes Esteemed Researcher
ATLANTA, Jan. 31, 2018 /PRNewswire/—World-renowned researcher Nandakumar Janakiraman, BDS, MDS, MDentSC, who is currently a full-time faculty member at the Georgia School of Orthodontics (GSO), has been appointed GSO's director of research.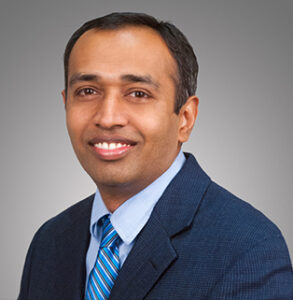 Janakiraman has played a pivotal role in strengthening GSO's already comprehensive research program by using the esteemed research department to deliver superior patient care, exceptional training for GSO residents and scientific data to his peers in the orthodontic field.
A Diplomate of the American Board of Orthodontics and member of AAO and SAO, Janakiraman has been broadly published in professional and scientific publications, including peer-reviewed orthodontic journals and orthodontic textbooks. His publications have covered numerous topics, including investigating new orthodontic techniques and appliances, re-evaluating routinely used orthodontic systems in order to throw greater light on them and, more recently, integrating the current 3D technologies into clinical orthodontics.
In addition to his published works,  Janakiraman has presented his work in scientific meetings both nationally and internationally. His research has focused on reducing treatment time and improving the evidence and biomechanical knowledge of various orthodontic techniques and appliances. One of his primary objectives as a researcher and clinician has been to translate his research findings to more efficient and effective outcomes for GSO patients.
"Dr. Janakiraman brings an extensive educational background and expertise in research to this position, as evidenced by his expansive professional and scientific publications," said Ricky Harrell, DMD, MA, GSO's program director. "We are privileged to have him as a member of our esteemed faculty and are fully confident that he will excel in his directorship position."
Janakiraman previously served as a faculty member at the University of Connecticut and the research director and associate professor at the University of Louisville's School of Dentistry, Division of Orthodontics. He has a master's degree in dental science in orthodontics from the University of Connecticut's School of Dental Medicine.