3M and 3Shape Partner to Advance Digital Workflows for Orthodontics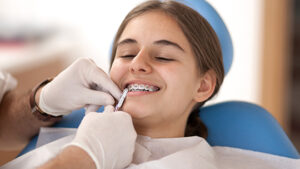 3M and 3Shape announced their intention to work together to advance the field of orthodontics through digital workflows supporting indirect bonding, clear aligners and other emerging digital orthodontic workflows.
"Our partnership with 3Shape puts our customers first and is designed with practitioners, their patients, and their businesses in mind. Our goal is to make it easier for Orthodontists to engage patients, provide effective treatments and run a profitable practice. The workflow will include our indirect bonding solutions, our customized lingual offering, and future new offerings in the digital orthodontic space," says Jim Ingebrand, MBA. BS, president and general manager, 3M Oral Care Division.
For 3M's and 3Shape's joint customers, the cooperation will enable use of the 3Shape TRIOS scanner and 3Shape indirect bonding software with 3M's Incognito™ lingual appliance system, the Clarity™ ADVANCED brackets with APC™ Flash Free technology for indirect bonding procedures, as well as future orthodontic product offerings. These combined solutions will enable better outcome while improving productivity of the practice.
Emerging technology is enabling new efficiencies and greater predictability in the practice of orthodontics. While technology is changing how orthodontics is practiced, the end goal remains the same —a beautiful smile and healthy teeth that will last a lifetime.
No two smiles are alike. To develop customized treatment plans for each patient's unique clinical diagnosis, orthodontists need flexible, choice-based solutions that deliver the best outcomes for their patients.