ADA Promotes Robert Quashie to Vice President, Business Operations & Strategy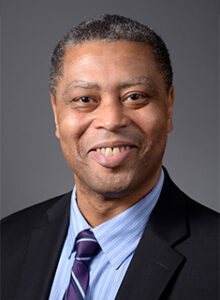 The American Dental Association (ADA) has announced that Robert Quashie, BA, PMP,  has been promoted to the position of vice president, Business Operations & Strategy. Quashie will provide strategic guidance and operational support to multiple ADA divisions, operating teams and project teams in this new role. He most recently served as senior director, Business Performance & Transformation, a role in which he provided consulting services across all ADA divisions.
"Since I joined the ADA, I've been so impressed with the dedication of Association employees and their drive to innovate," says Quashie. "I'm looking forward to helping our teams continue to improve their performance and deliver value for our members."
In this new role as part of the ADA's senior executive team, Quashie will be heavily involved in the development of the ADA's goals and objectives. He will also ensure efficient and effective membership operations, helping to grow ADA membership and improve member experience.
"Robert has had a significant impact on the ADA since his arrival, and his strategic expertise will prepare him for success in this new role," said Kathleen T. O'Loughlin, DMD, MPH, ADA executive director. "This promotion is so well deserved and I wish Robert the best of luck." 
Quashie previously worked at Edelman Worldwide, Burrell Communications, Sapient Nitro, the Federal Reserve Bank and the National Black MBA Association.