ACFF Canada-U.S. Chapter Awards Grants to Improve the Oral Health of Young Children
Winning Programs Address Dental Caries Among Underserved Populations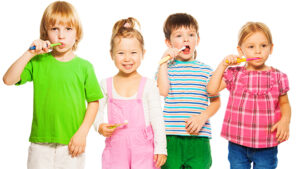 TORONTO, November 28, 2017 – The Canada-United States Chapter of the Alliance for a Cavity-Free Future (ACFF) has announced the winners of interprofessional grants totaling $50,000 (USD) to fund projects designed to address the problem of early childhood caries in children under age 6 years. 
Made possible through funding from Colgate-Palmolive, this year's grant awardees have designed programs that will provide training and mentoring to caregivers and improve the oral health of young children from economically and socially disadvantaged communities.
"As oral care providers and educators, we stress the importance of twice daily brushing and reducing sugar intake to help prevent dental caries," says Margherita Fontana, DDS, PhD, professor, University of Michigan School of Dentistry and co-chair, Canada-U.S. Chapter of the AACFF. "This year's grant winners have developed programs to bring these important messages directly into the community, reaching people who need it most."
About the 2017 Winners
ACFF Community Oral Health Workers (COHW) Project (UCLA Center for Children's Oral Health, Los Angeles) – The goal of this project is to reduce the burden of dental disease in children ages 0-5 in Los Angeles County (LAC).  

UCLA will partner with the Hope Street Family Center to train and mentor 10 caregivers/parents to become Community Oral Health Workers who will then provide local oral health promotion to other caregivers of young children in their community.

Oral Health of Immigrants' Children in Context of Acculturation and Social Support (University of Alberta, Edmonton, Canada) – The study proposed by this program aims to determine the effects of cultural and social changes faced by immigrants on their children's caries status and oral health behaviors. Participants will be first-generation parents and their children (aged 2 to 5 years) who have lived in Canada for more than 2 years. Data will be collected through validated questionnaires and dental examinations in community locations. The results will enhance the knowledge of oral care providers as it relates to the role of acculturation and perceived social support in parents' behaviors regarding their children's oral health and help to develop culturally relevant interventions that effectively improve childhood oral health.
Visit allianceforacavityfreefuture.org for more information and cavity prevention resources.