Surgeons to develop their knowledge, skills at 99th AAOMS Annual Meeting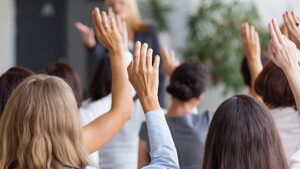 ROSEMONT, Ill. – The American Association of Oral and Maxillofacial Surgeons (AAOMS) will host its 99th Annual Meeting, Scientific Sessions and Exhibition – the largest and most comprehensive educational conference in the world developed exclusively for oral and maxillofacial surgeons and their staff – from Oct. 9 to 14 in San Francisco, California.
 Approximately 4,000 doctors and other attendees will convene to learn and share innovations in clinical research, procedures and practice to ultimately improve patient outcomes. Oral and maxillofacial surgeons and their dental colleagues can gain expertise from attending sessions presented by renowned researchers and clinicians on topics ranging from sleep apnea treatment and management of gunshot wound injuries to replacement of the temporomandibular joint and the evolution of cleft lip and palate surgery.
Covering the entire breadth of the specialty, the 26-plus hours of scientific and educational sessions are divided into more than 15 comprehensive curriculum tracks focusing on trauma management, reconstruction, corrective jaw surgery and more.
Highlights of the more than 110 educational sessions include:
The popular preconference program will focus on office-based anesthesia, and the Anesthesia Assistant Skills Labs will provide hands-on clinical training to assist with anesthesia administration.

With breakout sessions for further discussion, a Dental Implant Module will cover historical perspectives and state-of-the-art treatments, and a TMJ Module will discuss diagnosis and non-surgical and surgical therapies for the temporomandibular joint – the most constantly used joint in the body.
The Chalmers J. Lyons Memorial Lecture will explain "The Hidden Costs of Antibiotics," including their unintended consequences and role in contributing to modern plagues.
New this year, two cadaver workshops about pathology and cosmetic facial surgery at the University of the Pacific's Arthur A. Dugoni School of Dentistry will allow participants to perform procedures under faculty supervision.
A two-day Beyond the Basics Coding Workshop will provide crucial information on issues such as healthcare laws, reimbursement issues and compliance.
"The AAOMS Annual Meeting is designed to be the most extensive educational program and exhibition for oral and maxillofacial surgeons, faculty, residents and professional staff," said AAOMS Ppesident Douglas W. Fain, DDS, MD, FACS. "We have planned four days of stimulating courses and intriguing exhibits that will benefit doctors, their staff and their practices. We look forward to numerous opportunities for learning, innovation and networking."
More than 200 vendors will display their products and services to benefit oral and maxillofacial surgery practices at the three-day Exhibit Hall at the Moscone Convention Center South. The Exhibit Hall also will feature a Social Media bar for honing marketing skills, a Learning Hub for interacting with new technology and the Clean the World Service Project for assembling hygiene kits for local at-risk individuals.
Through a Practice Management and Professional Staff Development Day Pass, attendees can learn about a wide variety of topics for a low daily fee. Course topics include emergency preparedness, financial management and infection control.
Among the Annual Meeting's other activities at the Moscone Convention Center South and San Francisco Marriott Marquis, AAOMS will recognize more than 20 award recipients during the opening ceremony for their accomplishments in research, education, advocacy and other areas of expertise.
Registration is open to AAOMS members, students, non-members and the media. Additional information is available at AAOMS.org/SanFrancisco.