Grant from P&G Crest + Oral B Supports Oral Health America's Smiles Across America Projects to Benefit Low-Income Children and Youth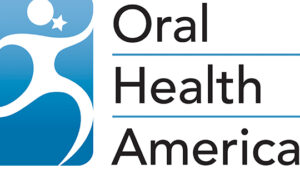 CHICAGO, August 31, 2017 — Oral Health America (OHA) is pleased to acknowledge a $75,000 grant from P&G Crest + Oral B in support of OHA's hallmark program, Smiles Across America® (SAA). The grant provided the lead sponsorship for the 4th Biennial National Share and Learn Conference, which fostered communication between Smiles Across America program partners from coast to coast. It also supports the SAA Human Centered Design Project (HCD), which encourages community engagement in making decisions about school-based oral health programs.
The Share and Learn Conference allowed program partners to share information, learn about new initiatives and develop relationships that benefit their work and the vitality of OHA's Smiles Across America network. The keynote address was delivered by Mary Otto, an award-winning healthcare journalist and author of "Teeth: The Story of Beauty, Inequality, and the Struggle for Oral Health in America." Highlights also included a field trip to the Dahlia Campus of the Mental Health Center of Denver, where OHA's Denver-based partner, Kids in Need of Dentistry (KIND), recently established a community dental center with support from Henry Schein Dental, also a conference sponsor.
"As part of our mission to change lives by connecting communities with resources to drive access to care, OHA examines new models for engaging families in decision-making around oral health services that truly meet the needs of the needs of those served. The Dahlia Campus is a model of what can be accomplished through Human Centered Design projects, some of which are supported by P&G through this grant," said Beth Truett, President & CEO of Oral Health America. "We are grateful to Crest + Oral B for their continued support for experimenting with ground-breaking concepts that lead to improved access and utilization of care, especially for underserved children and youth."
This is the third year that P&G has supported OHA's adaptation of Human Centered Design principles, originated by companies like IDEO for designing commercial products, to improve access to and utilization of oral healthcare services in low-income communities. In addition to KIND's project at the Dahlia Center and an award-winning HCD project at the Oyler School in Cincinnati, OHA supports HCD projects in Minneapolis; Providence, RI and Ventura, CA.
"Crest and Oral-B are very excited to be partnering with Oral Health America to increase access to dental care for underserved populations," said Amy Kinnamon, RDH, EFDA, P&G North America Professional and Scientific Relations Manager. Ms. Kinnamon co-presented at the Denver Share & Learn conference on dental product innovation. OHA engaged their SAA partners in a social media contest throughout the conference, sparked by Oral-B Genius Professional Exclusive Power Toothbrushes, donated by P&G.
OHA launched Smiles Across America in 2004 to address the most common, yet preventable health epidemic facing our nation's children: tooth decay. Children from low-income families, both underserved and underinsured, and racial and ethnic minorities are disproportionately impacted by oral disease. Smiles Across America supports nationwide programs that provide preventive oral health services and education to improve health literacy for children often not able to access regular care. The program reached more than 501,000 children across 47 states and one U.S. Territory during 2016.