2018-2019 CDC Dental Public Health Residency Program Now Accepting Applications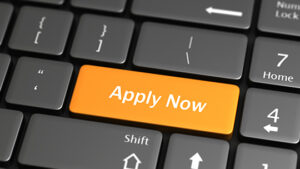 The Centers for Disease Control and Prevention (CDC) Dental Public Health (DPH) Residency Program is now accepting applications for the Class of 2018-2019. All components of the application must be postmarked by Oct. 20, 2017 to be eligible for consideration. The DPH Residency Program, hosted by CDC's Division of Oral Health in Atlanta, Georgia, accepts up to two qualified dentists every year. This formal training program will begin in July 2018 and last 12 months (full-time) or 24 months (part-time).
The DPH Residency Program produces skilled specialists in dental public health who can work collaboratively with their public health and dental colleagues in an array of health settings to achieve improved oral health for populations. The Residency Program provides opportunities to gain experience and skills across all ten designated competency areas outlined by the American Board of Dental Public Health, as a foundation for future examination and certification by the Board, and for a career as a specialist in dental public health.
The Resident will develop skills in the methods of scientific inquiry and research, emphasizing oral epidemiology and population-based efforts to prevent oral diseases and promote oral health. The program culminates in a certificate of completion that meets educational requirements established by the American Board of Dental Public Health for specialty certification.
To be eligible, applicants must meet the following criteria:
Have a completed dental degree (DDS or DMD) from an accredited U.S. dental school

Have completed at least one academic year of advanced training in public health and obtained a graduate degree (MPH or comparable) from an accredited institution
Dentists who have completed their dental training outside the U.S. or Canada are eligible to apply for the program, but their education and degrees must be evaluated to determine equivalency. Please visit the International Dentists section on our DPH Residency page to learn more.
For more information about the DPH Residency Program, eligibility requirements, and application information, please visit the DPH Residency page, or contact the DPH Residency Director at DPHResidency@cdc.gov.