CDC Promotes Medication Safety During National Safety Month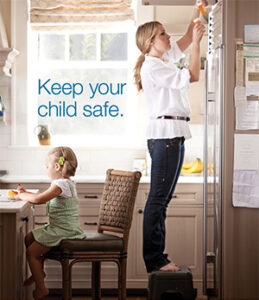 This June, the United States Centers for Disease Control and Prevention (CDC) is reminding parents and caregivers to keep medication out of sight and out of reach of young children through its Up and Away Campaign. As part of National Safety Month, the CDC is prompting parents/caregivers to keep all medications "up and away" to prevent accidental poisonings. According to the CDC, approximately 60,000 young children are brought to the emergency room each year because they took medication that was within their reach.
The CDC recommends storing medication in a place that children cannot reach; putting medicine up and away after every use; ensuring that safety caps are locked; teaching children about medicine safety; and reminding guests to keep purses, bags or coats that have medicine in them up and away when they are in your home. Visit upandaway.org for more information.