See Edge Endo Talk About Their Leading Endodontic Ideas and Instruments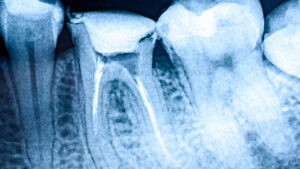 Los Angeles, CA – October 4, 2016 — Edge Endo CEO Dr. Charles Goodis is featured on the award-winning, global TV show, Worldwide Business with kathy ireland®. The segment's topic is the introduction of superior endodontic supplies at half the cost.
Edge Endo's mission is to deliver endodontic products and solutions at a substantially lower cost, which benefits practitioners and patients everywhere. The company is dedicated to the pursuit of bringing leading-edge products to the dental industry and revolutionizing endodontic practices around the world. Edge Endo was founded in 2012 and is headquartered in Albuquerque, New Mexico.
Goodis says that endodontists frequently face challenges when performing root canals, which is why Edge Endo has developed innovative tools that help root canals go much more smoothly. He explains, "The root canal system can have a lot of twists and turns including 90-degree bends and S-shaped curves. These complex shapes can make root canals long and sometimes arduous for the patient. Edge Endo addresses these issues with advanced designs, by changing the geometry of the instrument, advanced metallurgy, and our proprietary heat treatment method that far exceeds any competitors to provide a file that performs better than any on the market."
JL Haber, Vice President of Worldwide Business with kathy ireland®, is thrilled to feature Edge Endo. He says, "Edge Endo's innovative ideas and instruments have transformed not only the lives of dental patients around the world but also transformed the entire dental industry as a whole. We have loved seeing their amazing progress over the years, and we're so proud to be part of their inspiring journey. We couldn't be more excited to have Edge Endo on our show."
For more information about leading endodontic instruments for root canals, visit EdgeEndo.com.
Tune in to see Access Innovations on Fox Business Network as sponsored programming on October 9, 2016 at 5:30pm ET.