Product Profiles: Planmeca Emerald Scanner
Next-Gen Intraoral Scanner Enhances the Clinical Experience.
NEXT-GEN INTRAORAL SCANNER ENHANCES THE CLINICAL EXPERIENCE
FEATURES AND BENEFITS
The Planmeca Emerald is a lightweight, ergonomically designed intraoral scanner that quickly captures vibrant images in real-time.
Featuring multicolor, laser-based technology and brilliant color reproduction, this unit's speed and intuitive operation allow the capture of accurate digital impressions ranging from a single tooth to a full arch within minutes.
Its slim, compact design provides a comfortable feel and superior control, while dual-function controls allow easy, singlehanded operation.
Planmeca's "smart" heated scanner tips are autoclavable. They're also designed to eliminate fogging, which enables continuous scanning and tracking.
Built on an open-system platform, the Planmeca Emerald integrates easily with other office equipment, and its plug-and-play capability (via a USB 3 connection) eliminates concerns over spotty Wi-Fi connectivity.
This unit's extreme portability facilitates sharing between operatories and multiple computer stations, and because it includes Planmeca Romexis software, a server-based solution is available.
The system simplifies data exchange with laboratories; collaboration becomes worry-free with the use of open files and the included software.
The launch of this next-generation technology also brings a new Planmeca Loyalty program, in which customers have access to special pricing, updates and more. Clinicians can get a quote at https://www.planmeca.com/dealers/.
BOTTOM LINE
The Planmeca Emerald's ergonomic design and fast scanning speed enhance the patient and operator experience. Backed by Planmeca's education, training and support resources, this scanner gives clinicians the freedom to practice dentistry the way that best suits their style. Clinicians who prefer to only take digital impressions can send files to labs without additional click or subscription fees, while offices that wish to offer "same day dentistry" can add a milling unit — either now or in the future.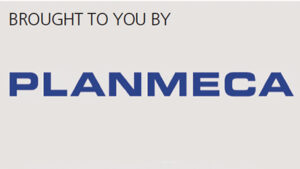 From Decisions in Dentistry. November 2017;3(11):57.