One-Shade Flowable Composite Saves Time and Money
Offering excellent handling and physical properties, OMNICHROMA FLOW from Tokuyama Dental simplifies shade matching and maximizes clinical versatility.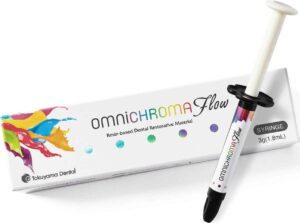 Many dentists have experienced and appreciate the benefits of saving time and money with the world's first one-shade universal composite — OMNICHROMA from Tokuyama Dental. Now, the same benefits are available in a flowable consistency to address a greater range of restorative needs. 
In February 2019, a major milestone was marked in dentistry with Tokuyama Dental's launch of OMNICHROMA — a groundbreaking, one-shade universal composite that shifted the paradigm of composite dentistry as we know it. Since then, there was always one lingering question: When will there be a flowable version of OMNICHROMA?
The wait is over. As of February 2021, Tokuyama delivered by releasing its newest addition to the OMNICHROMA product family — OMNICHROMA FLOW. Utilizing Smart Chromatic Technology and uniformly sized supra-nano spherical fillers, OMNICHROMA FLOW is the first one-shade flowable composite to match all 16 VITA classical shades — from A1 to D4 — with a single shade of composite. 
---
OMNICHROMA BLOCKER FLOW
OMNICHROMA BLOCKER FLOW is a supplementary material to be used in conjunction with OMNICHROMA FLOW or OMNICHROMA to prevent shade-matching interference in certain cases.
---
Indications
All cases of direct anterior and posterior restorations
Cavity base or liner
Repair of porcelain and composite
Outstanding Features
Unprecedented shade matching
Flexural and compressive strength (Figure 1) suitable for a

 

variety of indications

 

Low polymerization shrinkage (Figure 2)
Resists wear and abrasion
High polishability and glossiness (Figure 3)
Impressive stain resistance
Benefits To Clinicians
Increased efficiency — saves time and money
Simplified inventory management
Reduction of composite waste
Never run low on composite shades again

 

Mitigates the risk of cross-contamination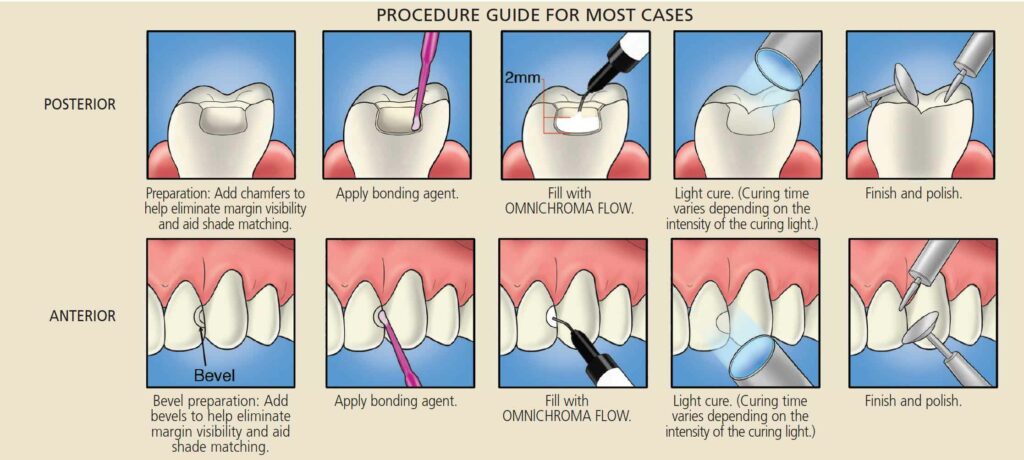 MUCH MORE THAN A CAVITY LINER
OMNICHROMA FLOW is capable of indications beyond cavity lining and minor restorations, and has been clinically tested and approved for use in all direct anterior and posterior restorations. In fact, its high strength and low polymerization shrinkage stress make it suitable for a wide range of cases, giving clinicians freedom of choice in how they approach restorative care. In addition to unparalleled shade matching, its remarkable polishability and glossiness ensure a highly esthetic finish and beautiful results.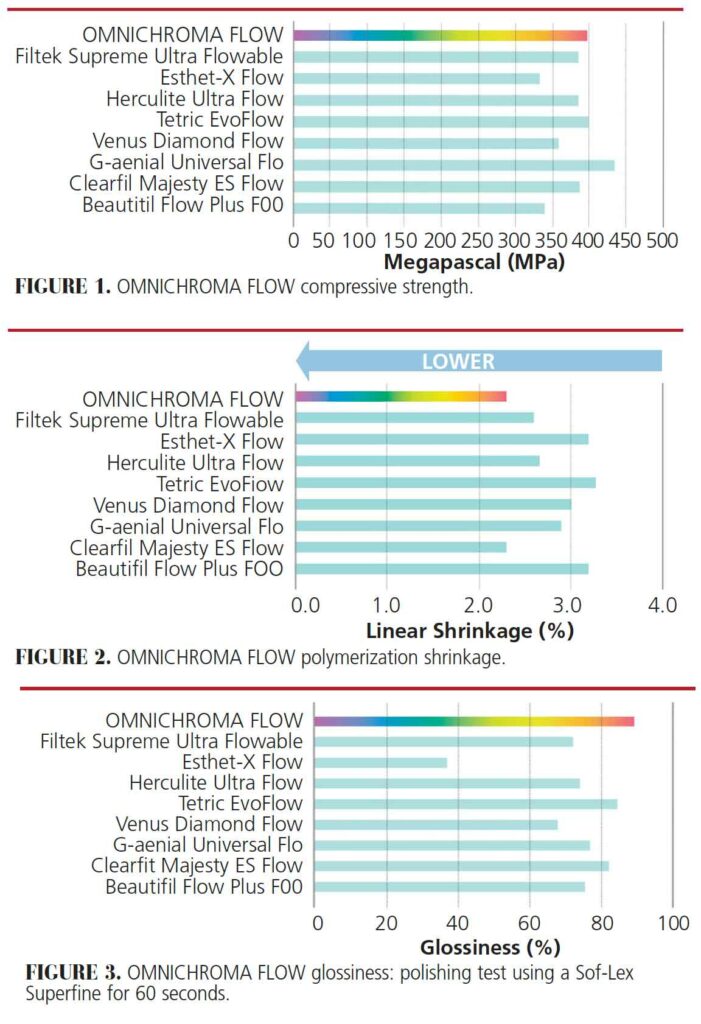 INNOVATING TODAY'S OPERATORY
Continuing OMNICHROMA's "Every Shade. One Choice." legacy, this new flowable formula is at the forefront of innovating the way composite restorations are placed. More and more dentists are distancing themselves from multi-shade composite systems and moving toward products that simplify their process, yet still produce outstanding physical and esthetic outcomes. 
To address elevated health concerns and essential infection prevention standards, dentists now keep very little equipment on countertops and are advised not to open drawers or cupboards during procedures, as this elevates the risk of contaminating anything exposed. If dentists use a multi-shade composite system for direct restorations, they are already at an elevated risk for cross-contamination. In this regard, the OMNICHROMA family of products supports safe and effective aseptic care.
SUMMARY
By simplifying shade-matching and reducing inventory needs and waste, Tokuyama's OMNICHROMA family — including the new OMNICHROMA FLOW and OMNICHROMA BLOCKER FLOW — increases clinical efficiency, which saves offices time and money.
Offering impressive esthetic results combined with outstanding physical properties, including excellent compressive and flexural strength, high wear resistance, and low polymerization shrinkage, OMNICHROMA FLOW raises the bar in operatory innovation.
Brought to you by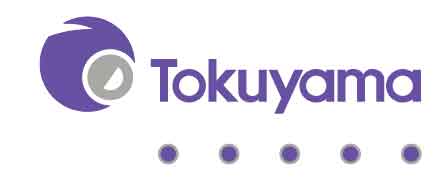 877-378-3548
OMNICHROMAFLOW.com/US
From Decisions in Dentistry. April 2021;7(4):24-25.