Product Profiles: Minnow polishers from Microcopy
Miniature Polishers Help Access Even Tight Spaces.
MINIATURE POLISHERS HELP ACCESS EVEN TIGHT SPACES
FEATURES AND BENEFITS
The single-use, miniature Minnow polishers from Microcopy are ideally sized for use in pits, fissures and other challenging anatomy. Thanks to their unique size, they fit in areas that other polishers miss.
Available in a Satin polisher and Hi-Gloss polisher, the Minnow series offers clinicians the flexibility of a one-step or two-step system.
Use the one-step technique for polishing posterior restorations, and the two-step to achieve a high luster in anterior cases.
Offered in cup and point shapes, these economical polishers will not crumble like some instruments — and do not require messy pastes.
The Satin polisher removes striations for an excellent shine in posterior cases, while the Hi-Gloss creates superior luster in demanding, highly esthetic restorations.
BOTTOM LINE
The Minnows' nimble size provides an efficient and economical answer for polishing composite in all classes of restorations. This cost-efficient, single-patient polisher comes presterilized, with no need for polishing paste, saving time and money.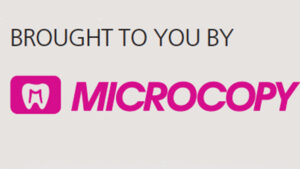 From Decisions in Dentistry. November 2017;3(11):58.