Product Profiles: iTero Element from iTero
Improving Chairside Consults Through Digital Scanning Technology.
IMPROVING CHAIRSIDE CONSULTS THROUGH DIGITAL SCANNING TECHNOLOGY
FEATURES AND BENEFITS
Since its launch, the iTero Element digital intraoral scanner has been making significant inroads in practices. Its advanced features allow it to be used in a variety of processes to enhance and streamline digital restorative workflows.
With the recent upgrade — which includes proprietary TimeLapse Technology — the iTero Element scanner has the capability to improve patient case acceptance.
Thanks to TimeLapse Technology, this unit scans in as little as 60 seconds,* and the resulting three-dimensional (3D) visualizations can be compared to previous scans to document progressive changes in the dentition and gingiva.
These digital impressions show the patient potential areas of concern — with none of the mess or hassle associated with traditional impression materials.
When patients see problems for themselves, they are able to make better and more informed decisions regarding treatment, typically right at chairside with their practitioner.
In addition to offering vibrant, realistic color scanning, additional features include iTero's exclusive Invisalign outcome simulator and 3D Invisalign progress assessment.
This versatile unit also provides multibite scanning capability and a certified lab connectivity workflow.
BOTTOM LINE
The iTero Element scanner with TimeLapse Technology offers real-time visualization at chairside that can be used to aid patient education and increase case acceptance. With enhanced features that streamline digital restorative workflows, this scanner is a cutting-edge addition to any office — a device that increases practice efficiency and profitability, while enhancing the patient experience.
*With the iTero 1.5 software upgrade, patient scans can be completed in as little as 60 seconds.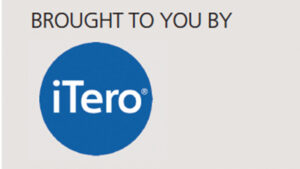 From Decisions in Dentistry. November 2017;3(11):59.