Perspective on Dental Practice Consolidation
Practitioners and patients alike are taking notice of the growing trend of dental practice consolidation.
Practitioners and patients alike are taking notice of the growing trend of dental practice consolidation. Broadly characterized by the dental support organization (DSO) model, the profession is seeing more offices switch from solo owner/operator or group practice to larger, investor-backed dental groups — including chain practices operating in multiple markets and/or states. As with any industry, there are advantages and disadvantages of market consolidation; similarly, there are fans and critics. 
Offering perspective on this trend, Chip Fichtner, founder of Large Practice Sales, says it is being driven by multiple factors, including recent dental school graduates seeking work stability. While educational debt is certainly a key driver, the trend is also building momentum among mid-career and late-career providers, who see DSO participation as a way to focus on care, rather than administrative responsibilities. Noting that more than half of 2021 dental school graduates joined a DSO, he quickly points to the wealth-building opportunities for practice owners who choose to work with "invisible DSOs" (IDSOs).
Fichtner, who is credited with coining that term, explains the difference between a traditional DSO and an investor-backed IDSO. "An IDSO is a DSO which does not rebrand a practice, and where the doctors remain as owners, not employees," he says. "Dentists gain the benefits of size without losing independence in how they lead their teams and run the practice." Stating that owner-led practices perform better than employee-run practices, he adds that IDSOs do not want to homogenize their partner practices. Fichtner also reports that joining the right IDSO "has been shown to create generational wealth over time, as dentists' retained ownership interest gains value."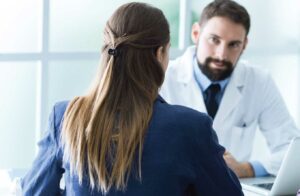 Addressing the pros and cons of joining a DSO or partnering with an IDSO, Fichtner says a principal advantage is that participation will "reduce administrative burdens, decrease costs through buying power, and increase revenue through superior marketing and payer negotiation leverage. The disadvantage is that providers will inevitably experience changes, such as nonclinical decisions being made collaboratively, not individually." 
Critics of consolidation and even those considering some form of DSO participation have voiced concerns over losing control of independent practice and having business partners place profits above patients. Fichtner responds by saying, "The reality is that most DSOs do not get involved in clinical decisions. In addition, patient care may actually be elevated due to their size, technology investments, and research capabilities." 
Along with practice consolidation, accountable care is another growing trend. This is where traditional fee-for-service dentistry is replaced by a reimbursement model based on outcomes and managed by third-party payers. Noting this is difficult to measure, Fichtner believes that while this will be a growing influence on U.S. practice, he does not envision it becoming the dominant model in the near future.
Accountable care reimbursement speaks to the fine line between dentistry as a care-driven profession and a business. Commenting on how clinicians can strike the best balance, Fichtner says, "Offices that provide optimal care tend to be the most profitable. The power of social media will quickly identify providers who fail to deliver outstanding care and service."
Readdressing the distinction between DSOs and IDSOs, he reports, "Branded DSOs have primarily migrated to a new-build office strategy. In comparison, dentists considering partnering with an IDSO are in a seller's market in which there are far more partners eager for larger practices than doctors who want a partner. Consequently, dentists can choose from multiple suitors, which can raise the value of the practice." 
In closing, Fichtner advises clinicians who are interested in DSOs or IDSOs to "meet the family" by speaking with doctors who have joined this style of practice, so they understand in detail what will change operationally. Armed with this information, independent dentists can reach an informed decision on which practice model suits them best. 
From Decisions in Dentistry. February 2022;8(2):46.