Marketplace
A listing of featured products.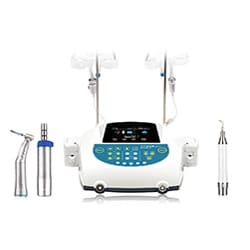 SURGICAL IMPLANT MOTORS DEBUT
Traus Surgical Implant Motors are the newest addition to the ids (866-277-5662; idsimplants.com) line, as the company has introduced the Traus SUS10 piezo/surgical implant motor (shown) and Traus SIP10 fiber-optic implant motor. Clinicians will appreciate these units' easy-to-use controls and built‐in auto‐calibration function that promises consistent torque values. Combining ultrasonic and rotary technologies specifically designed for dental implant and piezoelectric surgery, the Traus SUS10 dual unit offers clinicians stable outputs in a fiber-optic motor and handpiece. The Traus SIP10 features 40,000-rpm performance, along with irrigation assembly and foot-pedal control.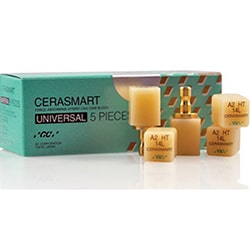 FLEXIBILITY AND STRENGTH IN ONE MATERIAL
CERASMART by GC America (800-323-7063; gcamerica.com) offers dentists an indirect material that boasts a high degree of flexibility and strength. Indicated for posterior, anterior, inlay, onlay and implant restorations, CERASMART's hybrid nanoceramic formula promises excellent marginal integrity and high strength after bonding. Repairable in the mouth, it's also said to deliver natural opalescence and fluorescence for enhanced esthetics.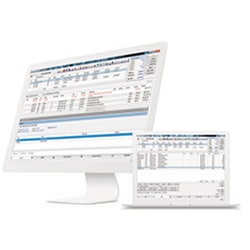 EAGLESOFT UPDATE AVAILABLE
With the debut of Eaglesoft 19, Patterson Dental (800-475-5036; eaglesoft.net) is offering new updates to its clinical and practice management software that are designed to streamline efficiency and simplify daily processes. Eaglesoft 19 features include an improved medical claim form that can be printed directly from Eaglesoft without requiring preprinted CMS 1500 forms. It also features new CareCredit integration so dental teams can survey financing options, enter payments, look up account information and confirm available credit directly within the system, plus a supplementary insurance section that lets team members store or submit claims and post insurance payments.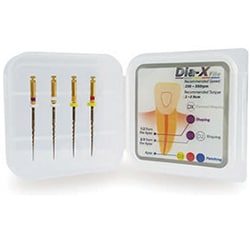 THE X FACTOR
Dia-X Files by DiaDent (877-342-3368; diadent.com) offer clinicians the same geometries as Dia-PT rotary files, but with heat-treated nickel titanium construction that lends flexibility and durability. In fact, fracture resistance is said to be 143% greater than Dia-PT files. The new files feature a convex, triangular X-section to reduce rotational friction and contact with the canal wall, plus a coated surface that's highly resistant to corrosion. An 11-mm handle promises improved accessibility, and a flat noncutting file tip is said to efficiently remove debris and soft tissue. Dia-X files are designed to work interchangeably with clinicians' current techniques and systems.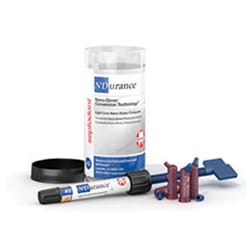 EASY-HANDLING AND ESTHETIC UNIVERSAL COMPOSITE
Septodont (800-872-8305; septodontusa.com) offers clinicians N'Durance, a universal composite indicated for direct Class I to Class V esthetic restorations of anterior or posterior teeth. Its high compressive strength promises long-lasting restorations and is said to provide an intraoral monomer conversion of 75% to optimize physical and mechanical properties. This material features low volumetric shrinkage, which reduces stress on the tooth/restoration interface for improved durability. Septodont reports that it is compatible with all bonding agents and features a smooth consistency for easy handling. It's available in 16 Vita shades, universal opaque, translucent and bleach white.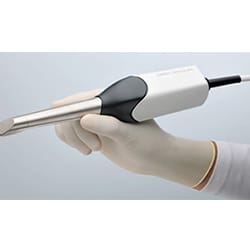 POWDER-FREE INTRAORAL SCANNER OFFERED
Dentsply Sirona's (844-848-0137; dentsplysirona.com) CEREC Omnicam features an ergonomic design and special optics for unsurpassed intraoral access and imaging accuracy. ColorStreaming allows continuous capture of the oral cavity, and also displays three-dimensional data in full color. Operator convenience is enhanced because the system is now completely powder-free, yet it still maintains Omnicam's high standards for precise impressions. This device is also said to capture half-arch and full-arch impressions with remarkable speed and provide a uniform field of illumination for maximum precision.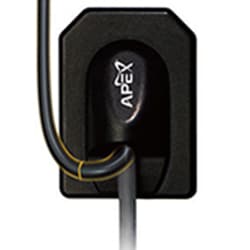 DENTAL IMAGING OPTIONS ON TAP
As part of the rebranding and rethinking of the Apex Dental Sensor Intraoral Radiography System, formerly Ei Dental Sensor, Masterlink (800-869-0915; dentalsensors.com) is taking the wraps off two new product offerings: the Apex Sensor Club and Apex Cloud Imaging Software. Apex Cloud software offers clinicians a web-based imaging option for storing and viewing diagnostic images in the cloud. Designed to reduce a practice's entry cost for acquiring new X-ray sensors, the Apex Sensor Club allows practitioners to rent sensors for a low monthly payment.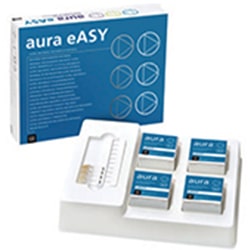 UNIVERSAL COMPOSITE BLENDS IN
Designed to help clinicians achieve a natural look in restorative cases, SDI (800-228-5166; sdi.com.au) introduces Aura eASY, a universal nanohybrid composite. Featuring proprietary filler technology, Aura eASY combines a low-shrinking resin with an ultra-high-density glass filler to provide a high-strength interface that can withstand compressive forces and still deliver optimum handling and polishing characteristics. The composite's four shades are said to easily match the Vita shade guide, producing a chameleon effect to blend in with natural tooth structure.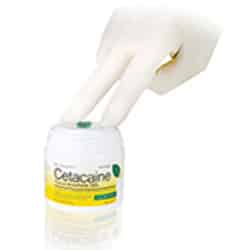 MINT-FLAVORED TOPICAL ANESTHETIC
Cetylite (800-257-7740; cetylite.com) has released its popular Cetacaine topical anesthetic gel in a new Cool Mint flavor. Indicated for anesthesia of accessible mucous membranes (with the exception of the eyes), Cetacaine is designed to control pain and ease discomfort at the application site. The gel, which is also available in strawberry, reacts with body temperature to melt and absorb quickly into tissue for consistently even distribution.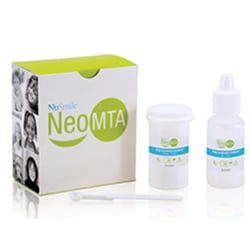 SMALLER SCOOP INCREASES EFFICIENCY
NeoMTA by NuSmile (800-346-5133; nusmile.com) is now packaged with a 0.05-gram scoop in addition to a 0.1-gram scoop. The smaller scoop, according to NuSmile, helps pediatric dentists avoid wasting material in pulpotomy cases involving smaller anterior teeth and some first primary molars. Optimized for pediatric dentistry and indicated for pulpotomies, direct and indirect pulp capping, and apexification, NuSmile's bioactive NeoMTA is wash-out resistant, nonstaining, and nontoxic.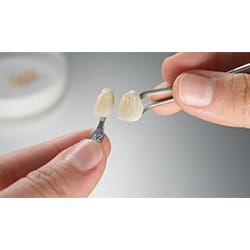 ESTHETIC FULL-CONTOUR ZIRCONIA
3M Oral Care's (888-364-3577; 3M.com) Lava Esthetic full-contour zirconia offers patients strong, natural-looking restorations with toothlike fluorescence. Featuring built-in color technology that ensures highly accurate shade matching, this easily adjusted material allows for conventional, self-adhesive or adhesive cementation. Using Lava Esthetic is said to simplify the clinical workflow, and saves time because there is no need to etch or prime. Additionally, dental labs will reportedly experience a streamlined mill, sinter and glaze production process, along with predictably consistent outcomes.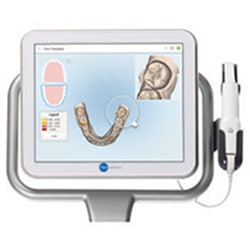 TIME-COMPARISON SCANNING TECHNOLOGY
Align Technology (408-470-1000; aligntech.com) offers clinicians a software upgrade for the iTero Element intraoral scanners. The new software features TimeLapse technology that allows practitioners to compare a patient's previous three-dimensional scans to the most current scan, enabling clinicians to identify and measure orthodontic movement, tooth wear and gingival recession. The 1.5 software upgrade is said to make it possible to capture full mouth and bite scans in 60 seconds. Additional tools include multi-bite scanning, optimized scan feedback and color improvements.
From Decisions in Dentistry. August 2017;3(8):52–53.