Flexible Financing Facilitates Care While Increasing Revenue
Altius Healthcare Management CEO Darren Boggs discusses how his group solved patient financing challenges with Sunbit — and boosted their financing revenue stream by fivefold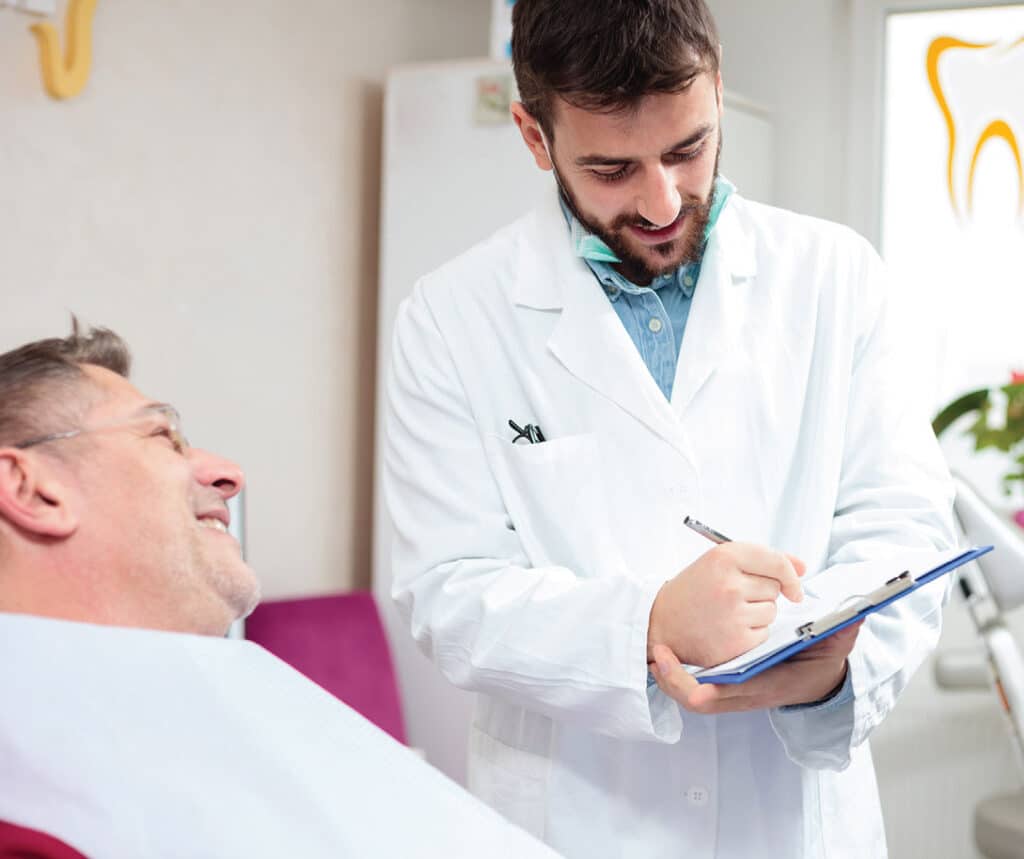 While every dental service organization thinks it's special, I can't help but believe the dental offices of Altius Healthcare Management are extra special. Why? Because we operate in places others don't — the small towns of Texas that are so easily overlooked. These rural areas are tertiary markets where local dentists don't have the luxury of saying, "I only see adults," or "I only accept XYZ insurance." The population density just doesn't support that kind of segmentation.
That's why we see patients of every age and accept all forms of payment and every type of insurance. We take government insurance, and we offer discount plans for patients who have no coverage at all. For us, it's about making sure all people have access to quality oral healthcare.
When you pitch a tent as big as ours, you see a wide range of patients — from kids with Medicaid or Children's Health Insurance Program coverage to older adults on Medicare. We also see a lot of blue-collar workers who have limited time and money to spend on dental services. These folks tend to take care of their families first and themselves second. Years of neglect can pile up before they find their way to our offices, at which point even a good dental insurance policy is not going to help much. You have to turn to patient financing.
PATIENT FINANCING IN THE BIG TENT
In situations like this, we used to offer traditional financing to help patients bridge the financial gap. But the truth is, we hated seeing so many patients get turned down — and even more who wouldn't bother applying in the first place. In fact, we couldn't crack the 25% patient approval rate with our longstanding financing solution.
That's when I set out to find a financing option that gave us the confidence our patients would get approved. At the time, I had no idea I would not only find a solution, I would also discover a way to grow our monthly financing revenue by fivefold!
How did I do it? With a technology called Sunbit.
SMILE NOW, PAY OVER TIME
If you haven't heard of Sunbit, let me tell you about this all-digital "buy now, pay over time" solution. Unlike traditional financing programs, it doesn't require a hard credit check to see your options, it doesn't involve a complicated application, and it doesn't ask a lot of nosy questions. Best of all, it gives patients an answer lightning fast.
Once approved, patients choose the simple interest loan that best meets their needs, all with fair, fixed rates that allow them to spread the payments over time. They put down a deposit, and treatment can begin on the spot. There are no hidden fees and no surprise balloon payments down the road. It's all very straightforward and easy to understand.
As for our practices, they get reimbursed right away via Automated Clearing House (better known as ACH) electronic payment. And if the patient doesn't follow through on payments for some reason, the practice doesn't have to deal with it. That's between Sunbit and the patient. Sunbit is never going to come clawing those funds back from the practice. We are not responsible for the financing or loan servicing, which is a big relief. All loans are made by TAB Bank, which determines the qualifications for, and terms of, credit.
NOW THAT WE HAVE SUNBIT IN PLACE, THERE ARE NEW OPPORTUNITIES ON THE HORIZON
THREE OUTSIZED OUTCOMES
We implemented Sunbit across 31 dental practices in September 2021. You won't believe what happened next. The first thing we saw was our financing approval rates go up dramatically — from an all-time high of 25% with our traditional financing solution to a consistent 85% with Sunbit.
The second thing we realized is we didn't need our "first look" option anymore and that we could simplify our offerings. Not only was Sunbit more accessible for patients, it also offered a faster, easier, and more pleasant experience than our traditional financing program. So why offer both?
The third thing we saw was a jump in revenue. In our first full month offering Sunbit, we finished with seven times the financed revenue we normally had. And while those numbers were astonishing, even more important was what they represented — namely, all the patients who had received care, including those who might not have otherwise.
This includes patients who would normally have had to cherry-pick their treatment and put other parts of their treatment plan on hold. That is where working with Sunbit has been huge for us. We're now able to get patients taken care of in a timely manner, before things get worse.
NEW TREATMENT OPTIONS ADDED
Now that we have Sunbit in place, there are new opportunities on the horizon for Altius Healthcare Management and our patients. For starters, we've partnered with an aligner company so we can provide our underserved communities with state-of-the-art clear aligner treatment. We're also looking at offering implants at more locations — something we see a great need for.
Because we have Sunbit as a partner, we have a lot more confidence about making the investment to bring these and other advanced treatment options into the office, and we believe we have the financing solution to make them successful.
FINAL THOUGHTS
There are some dentists who are not comfortable with "buy now, pay over time" solutions — or with patient financing in general. Maybe they haven't had a financing company that truly felt like a partner. To these folks, I would ask, "How important is it for the patient to get the work done? How long can it wait?" For us, Sunbit is the partner we've always wanted. They have opened the door for a whole lot of patients who need care and didn't have any other way to finance it. They're finally able to get the work done in a fair and transparent way. And for me, that's what dentistry is all about.
SUNBIT
855-678-6248
From Decisions in Dentistry. September 2022;8(9)24-25.