FAQ: Surgical Microscope Technology From Zeiss
Dental microscopes aid all aspects of clinical practice.
DENTAL MICROSCOPES AID ALL ASPECTS OF CLINICAL PRACTICE
Are dental microscopes only meant to be used by endodontists or dentists during root canal treatment?
Surgical microscopes have many uses in clinical dentistry. Although microscopes have redefined the concept of visualization — particularly in endodontics, where they are now the standard of care — they are increasingly being used in general and cosmetic dentistry, prosthodontics, periodontics and oral surgery. Their use helps improve outcomes, and also supports clinician health through superior ergonomics.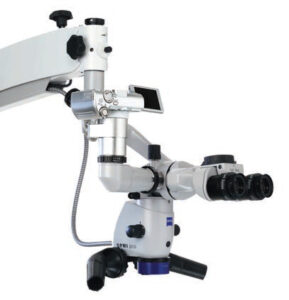 What is the clinical value of using a dental microscope?
Thanks to adjustable magnification and a shadow-free, coaxial radiating light source, procedures can be performed more accurately and reliably with a microscope. In general, magnification can be set between 4x and 24x, thereby expanding diagnostic options due to better lighting and visualization. For example, most fissure caries and microfractures cannot be seen with the naked eye, but are easily detected with a microscope.
Additionally, clinicians will experience increased job satisfaction and productivity, as the improved visibility helps simplify and accelerate procedures, while contributing to more predictable treatment. Compared to unaided vision, for example, outline preparation and assessment for a crown preparation becomes much simpler. Moreover, working with a microscope improves ergonomics, as it allows the best possible working posture. Furthermore, using a microscope with high-definition (HD) video capability allows direct recording of clinical images. This simplifies patient education and increases case acceptance, because a picture is worth a thousand words.
Are special instruments required when working with the dental microscope?
Yes, it requires instruments designed to keep fingers from getting in the way — in other words, hand spreaders instead of finger spreaders, rotary files instead of hand files, as well as microsurgery instruments for apex resections. And because they aid visibility, drills with longer shanks are also helpful.
Do operators need to become accustomed to using a dental microscope?
Of course. At first, clinicians are surprised by what had previously remained unseen, as well as the level of detail now available. Although treatment might be slower initially, after training and use, the speed and efficiency of treatment improves. Eventually, almost all therapy can be performed faster and more predictably with a dental microscope.
What accessories are recommended?
A fully integrated HD camera allows real-time recording of video and still images during treatment. Additionally, the microscope provides mounting options for existing video cameras and digital and single-lens-reflex cameras. A co-observation tube attached to the microscope housing — or a monitor connected to the device — allows dental assistants to follow the procedure by viewing the magnified details via the microscope or monitor. In addition, high-resolution images can be printed as needed for patient education or charting.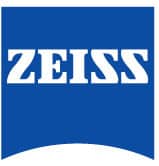 From Decisions in Dentistry. February 2017;3(2):58.