FAQ: GentleWave System from Sonendo
Thorough Root Canal Disinfection via Multisonic Ultracleaning Technology.
THOROUGH ROOT CANAL DISINFECTION VIA MULTISONIC ULTRACLEANING TECHNOLOGY
What is the GentleWave System?
Sonendo's GentleWave System is an alternative treatment modality for patients who wish to save their teeth, but don't want standard root canal therapy (RCT). This technology combines optimized procedure solutions, proprietary broad-spectrum acoustic technology, and the constant removal and refreshing of procedural solutions to thoroughly clean each canal from crown to apex, while preserving precious tooth structure.1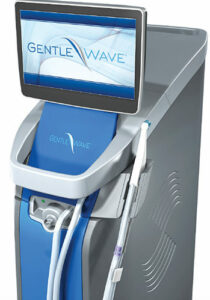 How does this modality compare to standard RCT?
Standard RCT relies on the use of a series of files and treatment fluids as the primary means of biomechanically removing infected tissue. This inevitably leaves  bacteria, debris and infected tissue behind,2 and can lead to reinfection and retreatment. In addition, complex anatomies may require significant dentin removal, which further weakens tooth structure.2
What are clinicians saying about GentleWave?
GentleWave providers report improvements in clinical efficacy, treatment efficiency and practice economy. By way of example, James A. Smith, Jr., DMD, an endodontist from Birmingham, Alabama, notes, "I have been practicing endodontics for 34 years and have tried every advancement on the market. The GentleWave System by Sonendo does what I have been trying to do my entire career: Thoroughly clean and disinfect the root canal system with minimal instrumentation."
How are patients responding?
While patients often associate RCT with discomfort, those who undergo the GentleWave procedure are frequently surprised by how quickly they can resume normal activities. Patient testimonials are available at gentlewave.com/testimonials.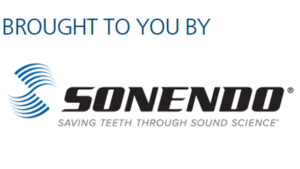 ---
REFERENCES
Sigurdsson A, Garland RW, Le KT, Woo SM. 12-month healing rates after endodontic therapy using the novel GentleWave system: A prospective multicenter clinical study. J Endod. 2016;42:1040–1048.
Vandrangi P, Basrani B. Multisonic ultracleaning in molars with the GentleWave System. Oral Health. 2015;105:72–86.
From Decisions in Dentistry. November 2017;3(11):54.