Introducing Aeras Intel
Set to Revolutionize the Healthcare Industry by Connecting Medical Devices and Systems Through IoT Technology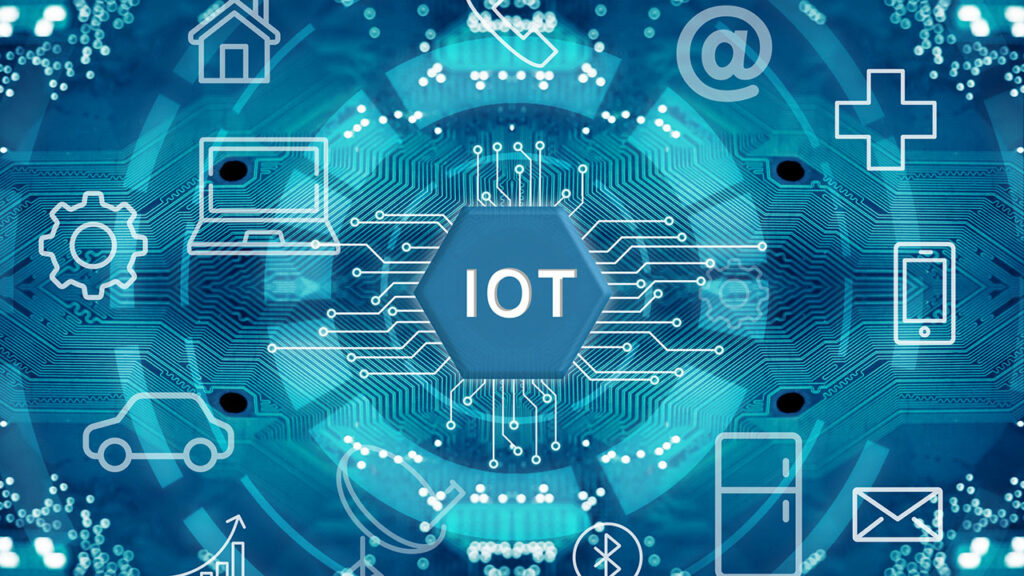 Wynnewood, PA, 25 July 2023 – Aeras Intel, a visionary MedTech company, is proud to announce its official launch as an independent company. Aeras Intel's origins come from IoT innovations within the dental manufacturer DENTALEZ and its unyielding mission to simplify all aspects of managing critical equipment and redirecting the time and energy savings to improving the user and patient experiences. Aeras Intel is now operating as a privately-held, independent Delaware-based corporation, Aeras, Inc.
After the successful development and commercial launch of its fully integrated IoT solution enabling DENTALEZ's suite of smart utility room products, Aeras Intel was spun out into this new venture, which is underpinned by a growth and transformation-oriented mindset to evangelize and accelerate IoT adoption in the dental and broader healthcare industries. Aeras Intel now offers its expanding customer base a full-stack IoT offering that includes device sensoring, cloud data transmission and analytics, and a full feature IoT service platform with full user administration accessible from any web browser.
The health care ecosystem is experiencing unprecedented changes, compelling traditional manufacturers to rethink conventional commercial models. Companies need to evolve beyond their traditional product supplier role to become a value-driven, strategic business partner to the healthcare industry. IoT unlocks tremendous value-creation opportunities; how to monetize new value propositions is not easy at this stage of the game.
Gartner claims that by 2025 over 95% of new digital workloads will be deployed on cloud-native platforms, up from 30% in 2021. Cloud solutions will be pervasive in the future and anything non-cloud will be considered legacy*. This rapid growth trajectory certainly explains the desire for virtually every tech company to throw their hat into the ring to solve the MedTech cloud-based ecosystem. Promises made-promises broken. Who to trust right now is the question being asked in the market. From blueprints to tangible results Aeras Intel's platform systems have been tested in real-time in real dental practices, proven to deliver on the promise and trusted in some of the most critical patient/doctor interactions in healthcare. Our #1 Value: Trust.
Backed by a legacy of innovation, customer-centricity, and a profound understanding of emerging technologies, Aeras Intel is accelerating IoT adoption and establishing data and communication standards. By leveraging IoT, artificial intelligence, and cloud computing, the company is creating groundbreaking platforms and applications that unlock tangible value for all stakeholders in the healthcare value chain. A recent survey on the future of the cloud from Deloitte Consulting revealed that 90% of respondents completely agree that the cloud combined with AI, IoT and analytics serve as "force multipliers" for their digital strategy**.
"At Aeras Intel, we are passionate in accelerating IoT technology implementations in both medical device innovations and group practice operations; the benefits of IoT and new economics are easier to understand and realize when everyone is able to interact with a standardized ecosystem," said Neil McCaffrey, Chief of Innovation. "Our mission is to rapidly grow this ecosystem – starting today – to transform healthcare through faster adoption of streamlined procedures and reduced labor burden for maintaining critical equipment in a scaled practice."
Aeras Intel boasts an exceptional team of industry professionals with diverse expertise. Through their learnings, Aeras Intel is dedicated to helping businesses achieve their goals. By leveraging their knowledge and refining the process, the company delivers a seamless integration of IoT technology into the healthcare landscape. "We invite healthcare organizations and device manufacturers to join us in this transformative journey," said Daniel Martin, Lead Systems Architect. "With Aeras Intel as your partner, you can unlock the immense potential of connected healthcare, revolutionize your operations, and achieve unprecedented success."
For further information or to explore how Aeras Intel can help your organization embrace the power of IoT in the healthcare industry, please visit http://www.aerasintel.com where you can connect with the company and schedule a brief, 30-minute exploratory call. Follow the leader and set the tone.
---
About Aeras Intel:
Aeras Intel is a MedTech consulting company in the primary business of connecting devices in a singular cloud-based ecosystem by leveraging IoT technology solutions. We work with product manufacturers and group practice organizations in the healthcare sector.
** https://www.deloitte.com/us/en/pages/consulting/articles/cloud-strategy-innovation-survey-report.html?id=us:2ps:3gl:cloudps23:eng:cons:011923:em:na:rNiElyWh:1303442265:645447203913:p:RLSA_Cloud:RLSA_Cloud-Innovation-Survey_Phrase:nb&gclid=EAIaIQobChMIyKCnxIeNgAMVBrrICh2VUwSeEAAYAiAAEgKo5_D_BwE
Neil McCaffrey, Aeras Intel, https://www.aerasintel.com/, 1 484.757.7676, marketing@aerasintel.com
SOURCE Aeras Intel