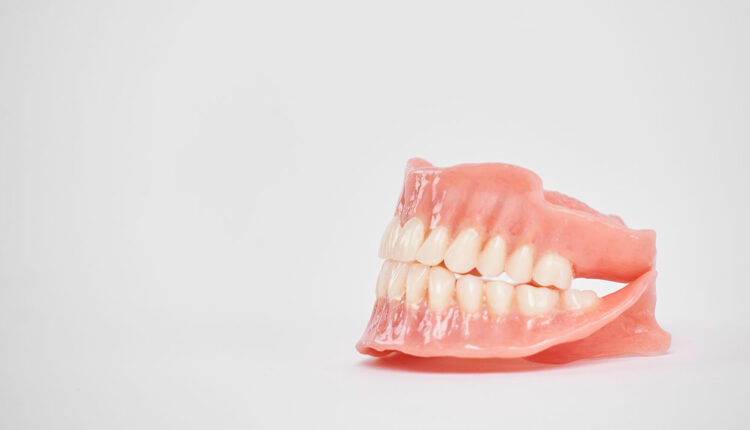 Vitleo / iStock / Getty Images Plus
Dental Implants Revolutionize Tooth Replacement Options
Advances in implant therapy are reshaping the field of dentistry, offering diverse treatment choices for patients with missing teeth and improving their oral function and overall well-being.
The popularity of dental implants has grown rapidly as advances in implant therapy have created many choices for providers when treatment planning for patients with missing teeth. Halpern and Adams1 state the bioactivity of implant surface design, as well as the use of hard and soft tissue augmentation, provide a greater opportunity in the rehabilitation of the edentulous and partially edentulous jaw. Many providers now devote themselves solely to the placement and restoration of dental implants. This has provided patients with additional options and, in general, helped improve their oral function and quality of life.
With modern medical care, many individuals are living longer and healthier lives. Among older adults, tooth loss due to periodontal diseases, injury, and caries is common, and many of these patients wear partial or full dentures. These appliances can cause further bone and tooth loss. As a typical denture becomes loose, the underlying soft tissue develops inflamed areas and eating becomes difficult. Dental implants improve life quality for many older individuals by facilitating better nutritional intake and encouraging a more social and active lifestyle.2
The United States denture market is anticipated to grow at a compound annual rate of 6.4% from 2022 to 2028.3 Based on todays' average fees, that equates to a $1.3 billion increase in dental fees. According to the US Census Bureau, by 2030, older adults will outnumber children for the first time in US history.4 These projections translate to an increase in the use of dental implants to support this growing population of patients with dentures. In their study of future implant needs, Elani et al5 reported a large increase in the prevalence of dental implants, from 0.7% in 1999–2000 to 5.7% in 2015–2016. The largest absolute increase in prevalence (12.9%) was among individuals ages 65 to 74, whereas the largest relative increase was 1000% in those ages 55 to 64. In addition, the team projected an increase by 2026 of up to 23%. In support of this growing trend of dental implant placement in older adults, a retrospective study by Takahashi et al6 reported the 5-year implant survival rate in elderly patients was 99.0% and the 10-year cumulative survival rate was 98.1%.
References
Halpern LR, Adams DR. Medically complex systemic disease and dental implant success/​survival. Dent Clin N Am. 2021;65:1–19.
How Old Is Too Old for Dental Implants? Available at: https:/​/​www.facialart.com/​2011/​05/​how-old-is-too-old-for-dental-implants/​.
Fortune Business Insights. Dentures Market Size, Share and COVID-19 Impact Analysis, By Type (Complete, and Partial), By Usage (Removable and Fixed), By End User (Dental Hospitals and Clinics, Dental Laboratories, and Others), and Regional Forecast, 2021–2028. Available at: https:/​/​www.fortune businessinsights.com/​dentures-market-103337.
Vespa J, Armstrong DM, Medina L. Demographic Turning Points for the United States: Population Projections for 2020 to 2060. Available at: https:/​/​www.census.gov/​library/​publications/​2020/​demo/​p25-1144.html.
Elani HW, Starr JR, Da Silva JD, Gallucci GO. Trends in dental implant use in the U.S., 1999–2016, and projections to 2026. J Dent Res. 2018;97:1424–1430.
Takahashi T, Kihara M, Oki K, et al. Prognosis of implants with implant-supported fixed dental prostheses in the elderly population: A retrospective study with a 5- to 10-year follow-up. Healthcare (Basel). 2022;10:1250.
This information originally appeared in Hottel T, Chirla C. Dental implants in older adults. Decisions in Dentistry. 2023;9(2):28-31.