ZimVie Announces Launch of Two Next-Generation Dental Solutions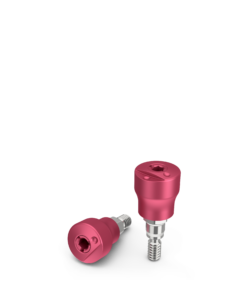 ZimVie, a global life sciences leader in the dental market, has announced the joint launch of the FDA-cleared T3 PRO Tapered Implant and Encode Emergence Healing Abutment. The T3 PRO is the newest addition to ZimVie's family of dental implants and builds on the proven solutions of the T3 Tapered Implant. In turn, the Encode Emergence Healing Abutment builds upon ZimVie's three-in-one Encode Impression System, which provides clear intraoral scans and esthetics, and is designed to support patient comfort and healing.
Both the T3 PRO and Encode Emergence reflect significant innovation to ZimVie's previous products and promise an optimized implant experience for both dentists and patients.
"We are excited to launch the next evolution in our T3 family of implants and Encode impression system, which has been used in more than 2 million implant restoration procedures to date," notes Indraneel Kanaglekar, SVP and president of ZimVie Dental. "ZimVie is committed to providing innovative treatment options to improve patient care, while partnering with dental professionals globally to advance dental technology and end-to-end workflow solutions."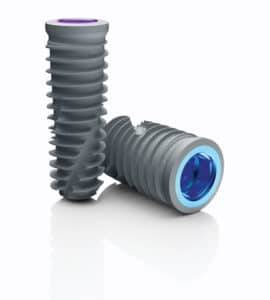 Launched in 2013, ZimVie's T3 Implants have been used for more than 2 million implant procedures, with clinically proven safety and performance. The T3 PRO's advanced design delivers high primary stability and allows for immediate function. T3 PRO has a hybrid surface featuring the proprietary Osseotite surface on the implant collar, which is also superimposed on the grit-blasted implant body. Not only have multiple long-term, independent clinical studies on the proprietary Osseotite surface demonstrated safety and performance, they have also demonstrated the effect of this surface in preserving crestal bone. The hybrid surface of T3 PRO, along with the optional integrated platform switching design, has also been shown to provide early and long-term peri-implant bone support. Additionally, T3 PRO boosts surgical performance, with a modernized collar design for placement depth adjustment, and self-tapping threads for controlled insertion. These elements deliver an ideal torque profile and improved tactile feel during placement.
With advancements in digital dentistry, customized restorations have become the standard of care, and Encode Emergence technology simplifies the digital workflow. The three-in-one healing abutment, impression coping, and scan-body provide efficiency by reducing the need for multiple abutment removals (dis/reconnects) in the treatment process, while improving hard and soft tissue preservation. Redesigned emergence profiles on the abutment facilitate natural gingival tissue healing for great esthetics. With its intuitive, unique codes on the top surface and a matte appearance, the Encode Emergence Healing Abutment allows for clear intraoral scanning and excellent restoration precision. The pink color more closely matches that of the gingiva than uncolored titanium healing abutments, ultimately enhancing the patient's esthetic appearance post-surgery.
For more information on the T3 PRO Tapered Implant and Encode Emergence, or any of ZimVie Dental's solutions for restorative procedures, please visit https://www.zimvie.com/en/dental.html.