Clinical Study Evaluates Naproxen Sodium Versus an Opioid Combination in Acute Postsurgical Dental Pain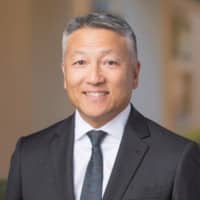 New clinical research has shown that a single 440 mg dose of over-the-counter naproxen sodium (NapS) is as effective, lasts longer, and is better tolerated than a single dose of a commonly prescribed opioid for managing acute postsurgical dental pain.
The single-dose study, "Analgesic efficacy of naproxen sodium versus hydrocodone/acetaminophen in acute postsurgical dental pain: a randomized, double-blind, placebo-controlled trial," published online in Postgraduate Medicine, found that NapS was at least as effective at hours 0 to 4 and better tolerated than the opioid combination hydrocodone plus acetaminophen 10/650 mg (HYD+APAP). This class of medication is known to have the potential for misuse and addiction.1 Additionally, the results showed NapS to have a lower incidence of adverse events than HYD+APAP (14.4% versus 39.1%).
"This study comes at a key time, as opioid addiction and overdose deaths have been declared a public health emergency in the United States,"2 notes M. Ted Wong, DDS, MHA, an oral healthcare and dental/medical integration consultant. "The results show that NapS may be an effective, non-addictive treatment option for those undergoing dental procedures." It is hoped these findings will lead oral health professionals to consider alternative strategies rather than relying on opioids as a first-line defense for pain management.
REFERENCES
American Dental Association. ADA Dental Drug Handbook: A Quick Reference. Chicago, Ill: American Dental Association; 2019.
Kuehn B. Opioid Emergency Declared. JAMA. 2017;318:2418–2418.