CareQuest Institute and American Institute of Dental Public Health Issue Recommendations for Veteran Oral Health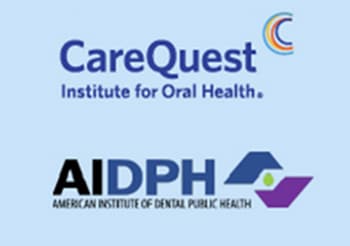 The CareQuest Institute for Oral Health and American Institute of Dental Public Health (AIDPH) have issued several strategic recommendations to improve veteran oral health, highlighting a worrying gap in care and access. Compared to nonveterans, veterans are more likely to experience worse oral health outcomes, including higher rates of caries and periodontal disease, and an increased need for restorative care. The recommendations are part of a new white paper from CareQuest Institute and AIDPH — Veteran Oral Health: Expanding Access and Equity — that focuses on the need to better understand the significant deficits surrounding veteran oral health. "This announcement is meant to shed light on the struggles veterans can face with oral healthcare and offer potential solutions," said Sean G. Boynes, DMD, MS, vice president of health improvement at CareQuest Institute and a member of Decisions in Dentistry's editorial advisory board. "We are proud to partner with veteran organizations and AIDPH to galvanize community stakeholders and care teams to help close these gaps." The white paper includes a review of the latest research on veteran oral health, and the findings reveal:
Approximately 42% of veterans report having had periodontal treatment or bone loss around their teeth, as compared to 27% of nonveterans
Roughly two in five, or 8 million veterans, describe their oral health as fair or poor
Nearly 24% of veterans live in rural areas, where consistent access to care can be challenging
In addition, the white paper details the coverage and benefits for dental services available to veterans, analyzes data to evaluate veteran oral health, and provides strategic recommendations to support equitable oral health for veterans. "AIDPH, in collaboration with CareQuest Institute, is dedicated to centering the veteran voice in our research, advocacy, and education as we improve the oral health and well-being of the veteran community," said Annaliese Cothron, DHSc, MS, CPH, executive director of AIDPH. "Veterans deserve equitable oral health. Our community of veteran advocates is committed to pursuing strategic initiatives that innovate in the veteran oral health space."
The white paper identifies several strategic recommendations that improve access to and quality of care, including:
Expanding eligibility criteria for veterans to receive oral health services
Expanding the role of Federally Qualified Health Centers and rural health clinics
Advancing medical-dental integration in veteran healthcare
View the Executive Summary or read the full white paper.