Align Technology Brings New and Better Solutions to Dentists and Their Patients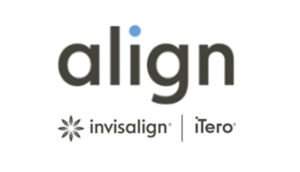 For more than 24 years, Align Technology has been continually innovating to bring new and better solutions to dentists and their patients, and expanding the Align Digital Platform — a unique combination of software, systems, and services that integrates and connects dentists, labs and patients.
"A top priority for dentists is to provide the highest quality care while running a profitable, efficient practice," notes Sreelakshmi Kolli, Align's senior vice president and chief digital officer. "But today's environment presents additional challenges and opportunities for providers — including evolving consumer interests, increased competition for patients, and new technology to integrate into practice. Many clinicians are thinking about the nature of digital dentistry, if and how it should be embraced, and where it is headed.
"To thrive in a digital environment in 2022 and beyond," she says, "practices should carefully consider their technology choices and choose an integrated platform that can meet their treatment and workflow needs for today and scale for the future."
To learn more, visit AlignTechnology.com.