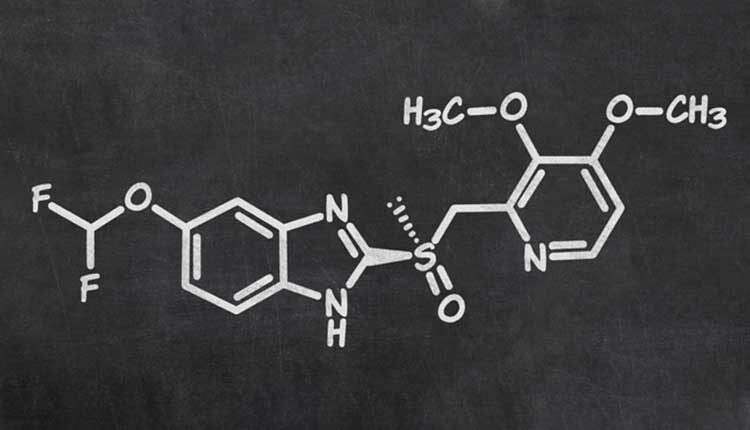 Zerbor / iStock / Getty Images Plus
Proton Pump Inhibitors May Serve As Adjunctive Therapy for Periodontitis
A study that sought to establish whether a relationship exists between use of proton pump inhibitors (PPIs) and periodontal disease severity has demonstrated that patients with periodontitis who use PPIs have fewer teeth with elevated probing depths. 
Commonly prescribed for gastrointestinal disorders, PPIs modulate osteoclast function, reduce gastric acid secretion, and are associated with a more diverse gastrointestinal microbiota. Characterized by dysbiosis that leads to host-mediated inflammation — resulting in increased probing depths — uncontrolled periodontitis leads to loss of periodontal attachment and, eventually, edentulism.
In their investigation, researchers from the State University of New York at Buffalo performed a retrospective analysis using 1093 patient records from the faculty periodontal practice. The team found that 14% of teeth were associated with ≥ 6-mm probing depths among PPI users versus 24% for patients not using PPIs. Similarly, for ≥ 5-mm probing depths, proportions were lower among PPI users than nonusers (27% versus 40%, respectively).
Results from the study, "Association Between Proton Pump Inhibitors and Periodontal Disease Severity," published in Clinical and Experimental Dental Research, suggest that PPIs are associated with a reduced proportion of elevated probing depths. These finding led the authors to comment, "This implies that PPIs might play a role in reducing the severity of periodontitis. Future prospective studies are needed to further characterize this association, and assess whether PPIs have the potential to serve as adjuncts in periodontal therapy."