Distinguished Periodontal Educator Ray C. Williams, DMD, Passes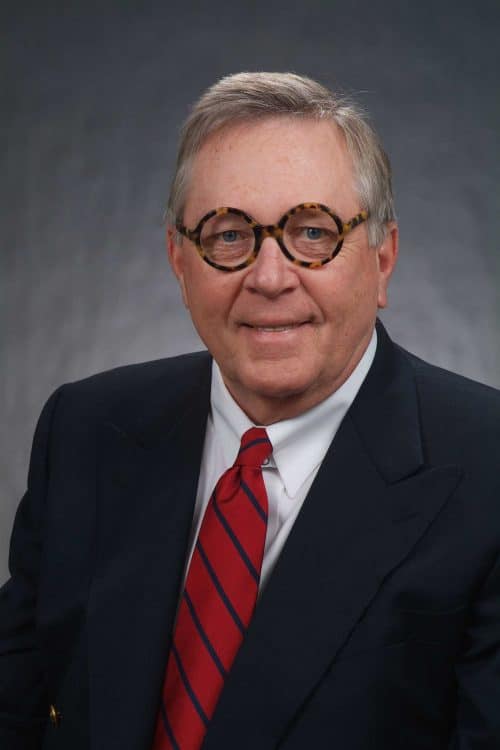 Decisions in Dentistry Editorial Advisory Board member and former chair of periodontology and Straumann Distinguished Professor at the University of North Carolina (UNC) at Chapel Hill Adams School of Dentistry, Ray C. Williams, DMD, passed away October 28, 2021. He was 77 years old.
Williams came to the Adams School of Dentistry in 1994 as a professor, later serving as director of the periodontology graduate program and eventually chair of periodontology. Prior to these appointments, Williams was head of the Department of Periodontology at Harvard School of Dental Medicine.
"We are thankful for Dr. Williams's many contributions to UNC, to periodontology and to oral health as a whole," said Interim Dean Julie Byerley, MD, MPH, in her email to the school community. "I, personally, am also thankful for his great impact on so many of our community members, as he surely has positively influenced so many here. This is a great loss, and we together grieve this loss as a whole."
During his career, Williams was recognized with the American Academy of Periodontology's Outstanding Educator Award in 2004, as well as the academy's Gold Medal Award for outstanding contributions to the field and exemplary teaching. In 2013, he received the Paul Goldhaber Award from the Harvard School of Dental Medicine in recognition of his international contributions in science and education.
During his 14 years with UNC, Williams was named the Straumann Distinguished Professor and received the UNC-Chapel Hill Teaching Award in 2008 — the highest campus-wide recognition for teaching excellence. He was honored in 2017 by the UNC Dental Alumni Association with the John C. Brauer Award, which recognizes a lifetime of service to the UNC Adams School of Dentistry.
Williams assumed the role of dean of the Stony Brook University School of Dental Medicine in 2009, where he served in the position until 2014. He returned to Carolina and the Adams School of Dentistry as an adjunct professor.
He received his Doctor of Dental Medicine degree, with honors, from the University of Alabama School of Dentistry and his certificate in Periodontology and Oral Medicine from the Harvard School of Dental Medicine. He was a postdoctoral fellow in microbiology at the Forsyth Institute in Boston. Author of more than 140 papers, Williams' major research interests were clinical and translational research in both pharmacological modification of the host response and in anti-infective approaches to treat periodontal disease.