Renowned Scholar in Periodontics and Pharmacology Passes Away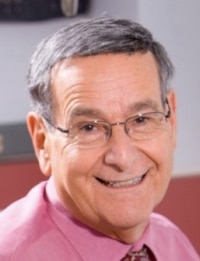 Sebastian G. Ciancio, DDS, a distinguished service professor in the Department of Periodontics and Endodontics and director of the Center for Dental Studies in the Schools of Medicine and Dentistry, State University of New York at Buffalo (UB), passed away on October 17 at the age of 83. He was also an adjunct professor in the Department of Pharmacology at UB.
Widely known for his research in the treatment of periodontal diseases, Ciancio was a recognized scholar in the fields of periodontology and pharmacology. He was a Fellow of the International College of Dentists and a past president of the American Academy of Periodontology. A prolific writer, Ciancio authored more than 150 publications in academic journals and over 25 books and book chapters. He also held two patents.
Ciancio is survived by his wife Marilyn of 57 years, two children, and four grandchildren.